Good afternoon everyone,
How are we all doing?
Well, the end of 2022 has come around already, can you believe it? In less than 24 hours, we'll be heading into a new year, full of possibilities, opportunities, obstacles and more! Before we head into 2023, I think it's crucial that we take a minute to look back on 2022, which was most definitely a very eventful year – let's get cracking!
Hello & Welcome to Sweeney's Blogs!
2022 is almost over, and if I'm honest, I don't know how I really feel about it all. It's been a year that has been filled with trials, obstacles and tribulations, but also one filled with celebrations, happy memories and achievements galore – a true mixed bag of a year, to say the least!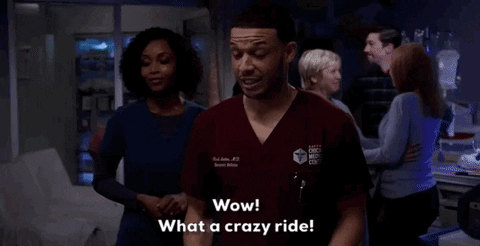 So, what sort of things happened in 2023?
My Graduation
On the 21st of July 2022, I graduated from the University of Reading, with a 2:1 in my BSc Management with Information Technology undergraduate degree. It was an absolutely fantastic day, something that I will always remember and look back on fondly 🙂
As well as being awarded my degree, I was also presented with an award from the Henley Business School, for my "Outstanding Contribution to Business Programmes". I absolutely loved my time at university, and to hear that my work and dedication have helped other students along the way, well words will never do the feeling justice.
If you would like to find out more about my graduation, be sure to check out my "I'm graduating soon!!!" blog, and if you would like to find out more about my award, be sure to read through the "I've won an award!!!" blog 🙂
My New Job
On the 1st of November 2022, I started working in my first post-university full-time job, working as a Junior Account Executive for Jargon PR. Jargon PR is a Business-2-Business Technology-Based PR Agency, that is absolutely amazing to work for.

I honestly cannot believe that I have been in my new job for over 2 months already, time really does fly by. The road to finding a job may have been a difficult one, but it was so worth it in the end – the company culture, the clients and the work at Jargon is incredible, and I'm loving each minute of my time there.
If you would like to find out more about my new job, be sure to check out my "Sweeney's got a new job!" blog 🙂
The Road to Speech Fluency
For the last couple of years, I have been on a journey, something that I like to refer to as my "Journey to Speech Fluency". I've had a stutter for as long as I can remember, and if I am honest, it has played a massive role in my life. The Coronavirus Pandemic and resulting UK Lockdowns plummeted my control over my speech and left me in a position where I could barely say 2 or 3 words without stuttering.
I'm not going to lie to you, picking myself up from this dark place was truly a challenging task, but it was something that I desperately needed to do. Everybody who knows me knows that I won't let my speech beat me, so I took to the drawing board to see how I could recover my talking to what it used to be.
It took a lot of time and hard work before I started to notice the fruits of my labour, but it has been such a rewarding process. If I look back on the last 12 months, my control and management of my stutter have come such a long way, I could not be more proud of it all. Of course, I still have a long way to go on my journey, but I have come so far already, and that's not something to brush aside, it's something that can help me carry on this motivation to improve my speech, improve myself and hopefully help others improve themselves wherever I can.
In Summary
While so many other things have happened throughout 2022, I think that the best move would be to leave today's blog where it is, as I didn't want the blog to get too long. I am planning on doing a "Year in Review" kind of blog for both Sweeney's Blogs and "My Stuttering Journey Throughout 2022" in the near future, which will provide a lot more in-depth thoughts and stories about the last year, so be sure to look out for them if you would like to find out more.
If you would like to see any other yearly roundups, then please do let me know as well. 2022 has been a crazy year and looking back on everything, I am pretty proud of myself for how far I've come. Time is flying by so quickly these days, I feel like it's super important now, perhaps more than ever before, to take a couple of minutes out of your day to reflect on your journey and the progress that you've made over the last 12 months.
Be sure to give yourself a pat on the back, I'm sure you deserve it. The last couple of years have been such a difficult time for so many of us, and to make it to today is an enormous achievement in and of itself.
2022, you've been a strange old year, to say the least, I wonder what 2023 has in store for us all 👀
This is my final blog of 2022, so I believe now it's only right that I wish you a very Happy New Year & I will hopefully see you back on the page in 2023 – here's to another crazy year 👋👋
That's all for today's blog, what do you think? Have you enjoyed all of my blogs this year? Are there any blogs or topics that you'd like to see me cover going into the New Year?
Be sure to let me know your thoughts and answers to the above questions 🙂
Thanks for reading & I hope you all have a lovely day!
Any money donated here is greatly appreciated, and will be directly reinvested back into the page!
James