Podcasts are a form of media that are constantly growing and becoming a major part of people's lives, and I for one absolutely love seeing new podcasts spring out! As t, why don't we use podcasts as a way to escape the boredom and panic created by the Coronavirus pandemic. That's what we'll be looking at in today's "Ideas for Lockdown" post!
Hello and Welcome to Sweeney's Blogs!
Today's blog is the eleventh blog in the "Ideas for Lockdown" series and is all about listening to podcasts. As I mentioned in the introduction to this blog, podcasts are a form of media that have gained a lot more popularity, in recent years and continue to grow going forward. In a world where everyone is moving and working so quickly, listening to podcasts can be a godsend to many. So, the point remains, why don't we use podcasts as a way to get through Lockdown?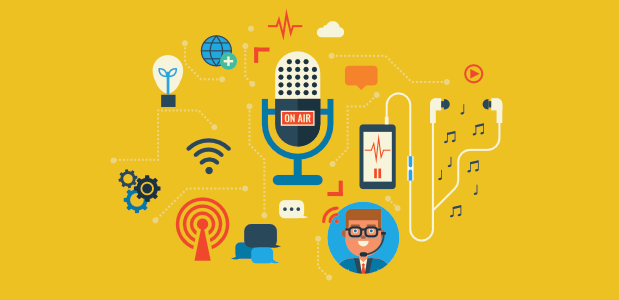 To the people reading who are not sure what a podcast is, a podcast is an audio programme, similar to the radio in a sense, where the people involved discuss their views and thoughts around a certain topic or issue. Podcasts come in all different shapes and sizes with people using them to discuss the news, some use them to talk about education, some for sport and much much more.
There are tonnes and tonnes of podcasts out there and sometime it can be hard to find one that you like to listen too. Everyone does have their own taste when it comes to podcasts, similar to how people have different music tastes and how different people like different TV shows, etc.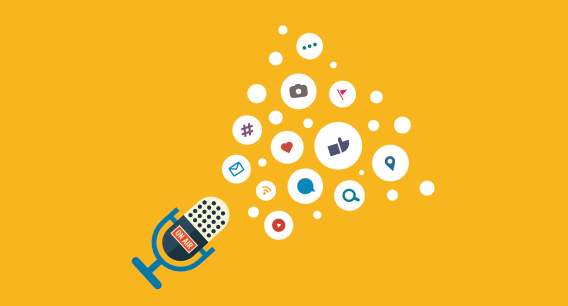 Finding a new podcast to listen to is really easy too, as there are so many out there, there will more than likely be quite a few that you will love listening too. I listen to quite a few podcasts and am always happy to find a new one to listen to. A lot of people have been really successful in the Podcast industry such as Comedians Ed Gamble and James Acaster, Comedian and Commentator Joe Rogan, Hypnotist Paul McKenna and so many more!
I have done a podcast review on this page in the past for The Joe Rogan show with Kevin Hart, if you would like to give that blog a read, you can find it through the link here: https://sweeneysblog.com/2019/08/07/joe-rogan-and-kevin-hart-positivity-podcast/
If you want some recommendations to help start you off, I'll list some below:
The Rebel Entrepreneur Series – Alan Donegan and the PopUp Business School
The Rebel Entrepreneur series, created by Alan Donegan, a co-founder to the great PopUp Business School, talks about anything and everything to do with Entrepreneurship! The series mixes talking points from Alan's life, stories he has got from different PopUp events and much much more. It is a great series to listen too and is one I would highly recommend adding to your list!
The Paul McKenna Positivity Podcast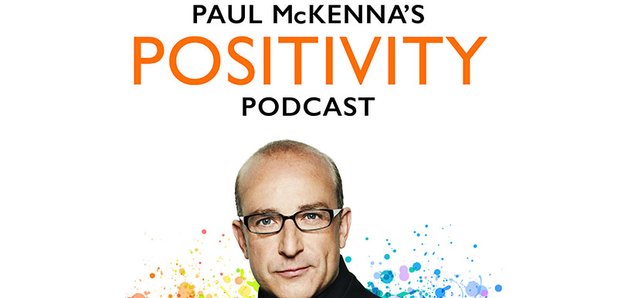 The Paul McKenna Positivity Podcast shines a new light on the topic of Positivity. With guests starts such as Simon Cowell and Warwick Davies each sharing their life stories and talking about how they see the world, it is a really great series that helps you feel a little bit better about how you see the world! Check it out!
The Joe Rogan Experience:
The Joe Rogan Experience is a series of podcasts created by Joe Rogan which has millions of viewers per episode. Joe invites a different Celebrity guest on for each episode and discusses topics such as Positivity, Social Media, Technology, Fame and Stardom, Life and much much more. Some of the guests Joe has had on the show include Brian Cox, Kevin Hart, Elon Musk, Neil De Grasse Tyson and so many more!
On Purpose with Jay Shetty
On Purpose is a Podcast Series made by former Monk Jay Shetty. One of Jays biggest goals is to share wisdom on a global scale and to help create podcast chatting to some of the most insightful people in the world. A great podcast to listen to and one where you are almost guaranteed to learn something new with each episode! Go and take a listen!
That's all I want to talk about in today's blog! What do you all think? Have you listened to a podcast before? If so, which ones have you listened too? If not, are you going to possibly start listening to one now? What are you doing to help get through the lockdown? Let me know your thoughts and answers and any other queries that you may have, either in the comments or via our Facebook page!
Thanks you all for reading and I hope you have a great day!
Any money donated here is greatly appreciated and will be directly reinvested back into the page!
James Sweeney