Visiting an Art Gallery or Exhibit may sound like an impossible thing to do whilst being Lockdown but what if I told you that there was a way to do it from the comfort of your own home? With artwork ranging from Monet, to Van Gogh and Warhol, where can you go wrong? That is what today's blog is about in the Ideas for Lockdown series!
Hello and Welcome to Sweeney's Blogs!
Today's blogs is the fifth blog in the "Ideas for Lockdown" series and is all about visiting an Art Gallery. Similar to what I said in the introduction to this blog, visiting an Art Gallery may seem like a crazy idea to think about when we are all stuck in lockdown, but what if I told you that there was a way to do it from your own home? This is what we will be looking at in today's blog!
Technology has revolutionized the whole world and has helped us to do things that we never thought possible beforehand. An interesting thing that a lot of Art Galleries have done around the world before this crisis is digitize their whole galleries! This means that all of the art work they have in their galleries is available to view online, anywhere you have access to the internet!
I understand that viewing artwork from a computer or a tablet is not the same as seeing the thing first hand but it does give us something to do and appreciate during this terribly bleak time. If you are a fan of artwork then this could be exactly what you need to see to put a smile back on your face!
If you are wondering which galleries are now available, there are tonnes to choose from! Here are four that I have found:
MoMA – The Museum of Modern Art based in New York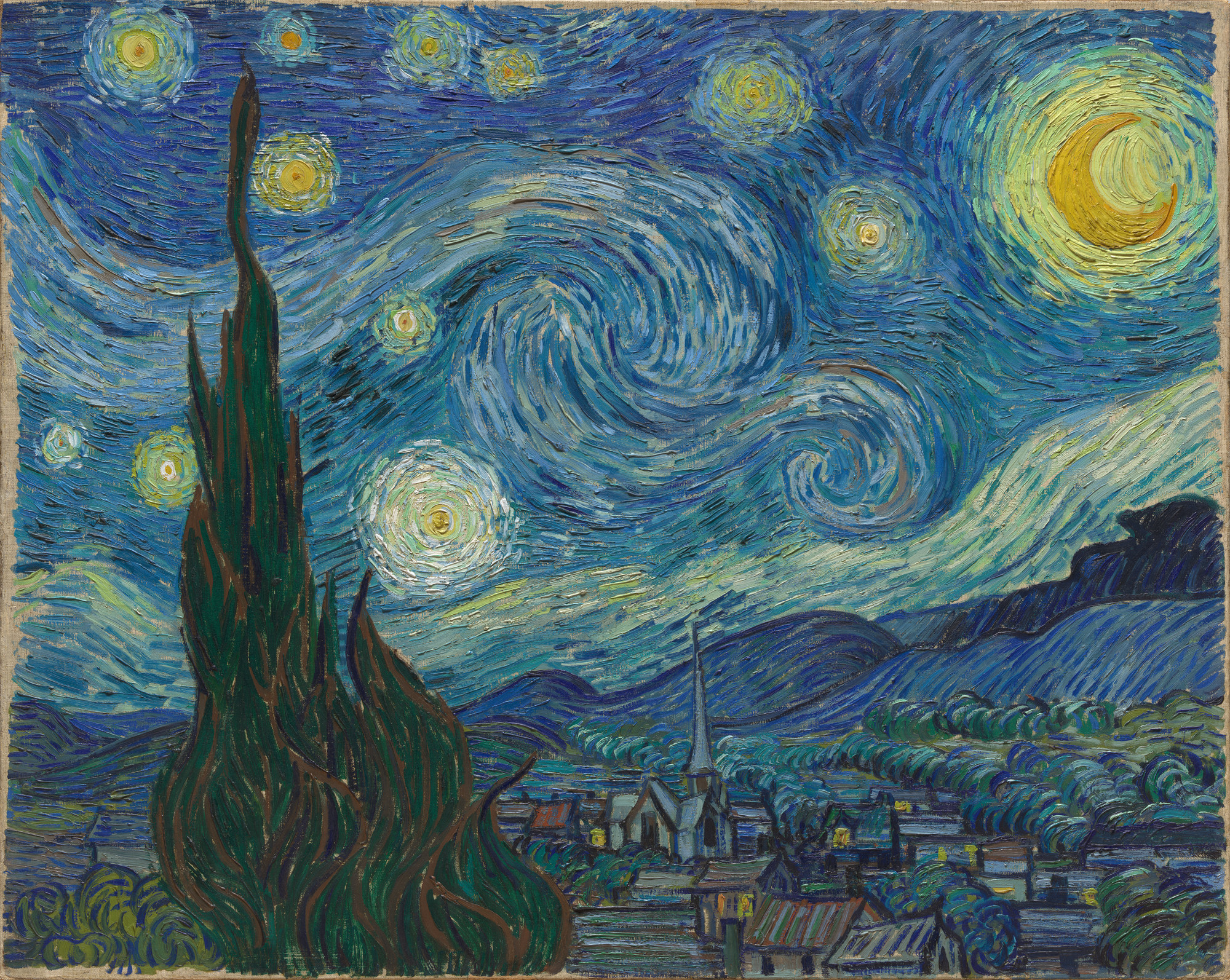 The MoMA Gallery is devoted to artwork from the Modern Era and includes pieces of work such as The Starry Night painting by Vincent Van Gogh, which can be seen above. The museum hosts artwork created by some of the greatest artists of all time including Monet, Picasso and Warhol, to name but a few.
The MoMA: https://artsandculture.google.com/partner/moma-the-museum-of-modern-art?hl=en
Uffizi Gallery based in Florence, Italy
The Uffizi Gallery, designed in 1560 for Giorgio Vasari was originally designed to house the Granducal Magistratures of Tuscany. The Gallery houses tonnes of really great pieces of artwork including the Sacrifice of Isaac, which can be seen in the photo above. The Uffizi Gallery holds host to artwork mainly from the Renaissance era, so if that is style you enjoy looking at, be sure to check it out!
The Uffizi Gallery: https://artsandculture.google.com/partner/uffizi-gallery?hl=en
Musée d'Orsay based in Paris, France
The Musée d'Orsay museum houses artwork created by Van Gogh and Cezanne and has some really great pieces such as The Church in Auvers-sur-Oise, View from the Chevet, which was created by Van Gogh in 1890 and can be seen above. The Museum has some really great collections of artwork which I highly recommend checking out!
Musée d'Orsay: https://artsandculture.google.com/partner/musee-dorsay-paris?hl=en
The Tate Britain based in London
The Tate Gallery is one of the largest Museum's in the United Kingdom and holds some incredible pieces of art such as The Lament for Icarus, which can be seen above. The museum hosts a large collection of the artwork of the United Kingdom since the Tudor times, including the works of J.M.W Turner, who left his collection to the museum.
The Tate: https://artsandculture.google.com/partner/tate-britain?hl=en
That's all I want to talk about in today's blog! I hope you all enjoy the artwork and the galleries if you decide to check them out. I provided a link to some of their galleries after each one so if you are interested be sure to check them out and let us know what you think!
Thank you all for reading and I hope you have a great day!
Any Money donated here is greatly appreciated and will be directly reinvested back into the page!
James Sweeney