I love writing update posts from time to time here on Sweeney's Blogs. They not only help all of you amazing readers see how the page is going, but they also allow me the chance to reflect over the last few weeks, what went well and things that can be improved, stuff like that. I try and make sure that I do an update post every now and again on the page, but there has been loads going on recently, so there has not been an update since August time.
So here is Sweeney's Blogs October 2020 Update!
Hello and Welcome to Sweeney's Blogs!
Today's blog is going to be the Sweeney's Blogs October 2020 update post. I want to run this a little bit different to how I usually do my update blogs, so I am going to write it in a more section by section approach. We are first going to look at how the page has been doing performance-wise, whether we are hitting our milestones and things like that, then secondly, we will be taking a look at all of the things that have changed over the last couple of weeks.
I was originally planning on covering my future goals and aims in this blog, but I fear that if I do that it will be too long a read, so if you would like to see that let e know and I will see what I can do.
So, how has Sweeney's Blogs been doing?
I have been running Sweeney's Blogs for around a year and nearly nine months now. The page was started on February 3rd 2019 and it has been growing faster than I ever anticipated it would. The page continues to surpass all of the expectations that I have for it and I could not be happier with where it is going. I have kept a consistent blog posting schedule for all of this time, posting 2 blogs a week, every week.
Around 2 weeks ago, we passed our 14,000 total views milestone. This is an amazing achievement for the page and sets us that little bit closer to the year end goal that had which was to reach 15,000 total views. Entering into November 2020, we have over 14,500 total views here on the page, so I cannot wait until the day where we pass that 15,000 threshold.
I am not sure whether I am going to write a big blog on reaching 15,000 views when we do get there, but it is something that I am considering at the moment. If you have any ideas for posts that you would like to see me do for it, please do let me know!
We have posted 25 total blogs since the last update post, back in August 2020, which is incredible to see and I am very happy with how they are all doing.
We have had a range of guest writers write for the page over the last few weeks and I really do hope that we will continue to have more in the future. If you, or anybody that you know, would like to write for the page, it could be just one blog or more, please do get in touch and I am positive that we will be able to arrange something.
What's changed over the last few weeks?
We've taken a look at how the page has been doing, so let's take a look over what has changed over the last couple of weeks.
Firstly, I have moved back up to Reading to continue working for my placement role. I returned to Halls of Residence in Reading back in the middle of September time and have been getting used to getting back into the university lifestyle. Of course, things are not the same as what they would usually be like in university, due to the disruptions caused by the Coronavirus, but it is still nice to be back in some form of normality.
Secondly, I started another new job, where I am working as a Youth Ambassador for The Youth Group. Working for The Youth Group has been amazing so far and I cannot wait to see what sort of opportunities that will be available, as well as the extra support that I can give others during my time in the role. Taking on an extra job does mean that I am currently managing 4 different roles, as well as keeping my Alzheimer's Awareness page, Don't Forget Me, still going.
I'll admit that it has not been easy balancing all of the different workloads, however, it has been something that I have been giving myself some time to get to grips with and am starting to feel more on my feet now. Projects, such as the book that I am writing, have had to go on hold for a little while, but this is alright as I can hopefully pick them back up when I have some more free time available.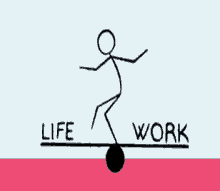 There have also been a few changes on the page itself. The "What do we mean by Success?" series has come to an end for the time being, which means that we have no active blog series on Sweeney's Blogs. I am thinking of starting a new series soon, but if anyone has nay suggestions for series that they would like to see, please do let me know & I will have a think over how to make it a reality.
I am thinking of doing a series on "Failure is a good thing" or something similar, but I am not too sure yet. I fear that people may see it as being too similar to the last series, but from a different angle so am planning through how I would do it, if I were to start writing it. What I may do is run a few test blogs to see how it goes down, but that is a topic for another day.
The last change that I wanted to let you know about was the new piece of art that we got made for the page. I did a blog o the piece when I first had it and it is know live on the Blogapedia page too! I really like it and feel like it perfectly captures what I was looking for for the page! If you would like to find out more about the new piece of art, please click here.
That's all I wanted to talk about in today's blog, thank you all for reading! What do you think of today's blog? Have you been enjoying all of the blogs recently? Would you like me to start a series going over how to write blogs? Have you got any ideas for series that you would like to see on the page? Would you like to have a got at maybe writing a blog for me? Let me know your thoughts and answers to the questions above in the comments below!
Thank you all for reading and I hope you have a great day!
Any money donated here will be greatly appreciated and will be directly reinvested back into the page!
James Sweeney