Good afternoon everybody!!
Another month has come & gone, so you know what that means, it's time for another Sweeney's Stuttering Update! I like to try & do a post every month, where I give you all an update on my speech, how my Stutter has been over the last couple of weeks, and about some of the different things which I have learned about my talking.
So, let's see what we have in store for today!
Hello & Welcome to Sweeney's Blogs!
In the last Sweeney's Stuttering Update, I mentioned that I was planning on taking a bit of a break after completing my placement year at the University of Reading, which is exactly what I have been doing. Over these last couple of weeks, I have been keeping my blog & LinkedIn posts going, but otherwise, I have been catching up on some downtime, which was well overdue!
Has this break has a major impact on my speech? Well, in all honesty, it is pretty early doors to tell yet, but I have been noticing a few improvements…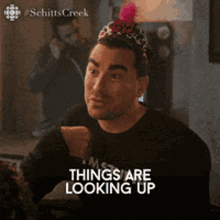 An important thing to mention here is the relationship which exists between stress & Stuttering. I have found that stress can be one of the biggest causes of my Stutter, which is why it is something that I monitor regularly, and do my best to reduce where I can. When I am going through very stressful periods of time, it is very common that those days are going to be the ones where I Stutter the most, and vice versa when I am stress-free.
So, as I have been taking it a bit slower this month, I have found that gradually my Stutter has started to improve. I still have a long way to go until I get back to my former speech fluency, but I am improving every month, which is fantastic to see.
Personally, I feel like next month is going to be a very interesting one Stutter-wise, as the lockdown restrictions are set to ease more or less fully in Wales at the start of August. Whether this is going to have a large impact on Stuttering or not, is very difficult to tell at this point in time, but I am keeping an open mind to it & will see how it goes.
I feel as if this year & a half have been full of so many lessons, the majority of which, we have not even started to realise yet. I have found that I have learned so much about my own Stutter over these 18 months or so, and I am looking forward to seeing how I can use this new information to better understand & improve my own speech.
Can I predict what is going to happen in the next week, month or even year? Well, unfortunately I can't see the future, but that doesn't mean that it is something that I have to be scared of. What I am aiming to do moving forward, is to keep as open mind as I can about life, and to see which paths I can venture to better develop me as a person.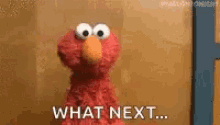 What's next Stuttering-wise? Honestly, I do not know. I have a few things that I am planning on doing over the weeks, and I am going to be monitoring & hopefully improving my speech where I can, so I think that we are just going to have to wait & see what happens. I'm pretty optimistic that things will continue to look up though, and that we will carry on our journey to speech fluency!
That's all for today's blog, thanks you so much for reading! What do you think? Do you enjoy seeing my Stuttering Update posts on the page? How are you feeling about the easing of the lockdown restrictions? How have you been doing over these last couple of weeks?
Be sure to let me know your answers to the above questions, either in the comments below or through our Facebook page!
Thank you all for reading & I hope you have a lovely week!
Any money donated here is greatly appreciated, and will be directly reinvested back into the page!
James Sweeney