The Tokyo 2020 Olympic Games are finally here!!
I am a massive fan of the Olympics, so to see them make a comeback after the year & a half that we have all gone through is just absolutely fantastic! Get ready for just over 2 weeks of the very best athletes across the globe!
Hello & Welcome to Sweeney's Blogs!
The Tokyo 2020 Olympic Games are upon us, and I am so excited! I have always been a massive fan of the Olympics, and it seems that as time goes on, I just start looking forward to them more & more. So, as the Opening Ceremony was yesterday, I thought that today would be the perfect time to do a little blog on this years games!
Here in the United Kingdom, we are very lucky to have so many really talented athletes taking part in the games this year. Whether they are returning stars, like Tom Daley, Dina Asher-Smith & Max Whitlock, for example, or somebody making their Olympic debut, these 2 weeks are going to be outstanding!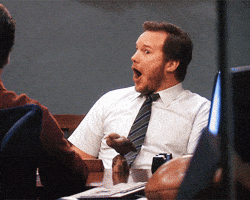 I, for one, cannot wait to see Adam Peaty return, and for him to carry on his insane swimming streak. Peaty has helped revolutionise the way that we teach Breaststroke, and I am all here for it.
One person who I am really looking forward to seeing this year too is Dan Jervis, who is making his Olympic debut this year in the Men's 1500m Freestyle/Frontcrawl. Growing up, I remember watching Dan race against my brother so many times, so to see that he has now reached the calibre to perform in the Olympics, well that is just mental!!
We are going to be seeing some next level talent over these next 2 weeks, the questions is, are you ready for it??
I've got a feeling that this year's games are going to be so good, bring it on!! Tokyo 2020 here we go!
Thank you all for reading today's blog, what do you think? Are you looking forward to Tokyo 2020? Who are you going to be looking out for? Are you a fan of the Olympics?
Be sure to let me know your answers & thoughts to the questions above, either in the comments below or through our Facebook page!
Thank you all for reading & I hope you have a lovely weekend!
Any money donated here is greatly appreciated, and will be directly reinvested back into the page!
James Sweeney