Good afternoon everybody!
I hope you are all having a fantastic start to the week!
The Tokyo 2020 Paralympics came to a close on the 5th of September, and what a truly phenomenal Paralympics it turned out to be! So, without further ado, let's take a look at the Tokyo 2020 Paralympics in today's blog!
Hello & Welcome to Sweeney's Blogs!
Watching the Tokyo 2020 Paralympics this year was absolutely incredible. We saw athletes from across the globe come together & show us why they are at the top of their chosen events. I found myself watching so many different events over the course of the Games, loving each & every event that I was able to watch.
Team GB did a truly brilliant job in the Paralympics, earning a total of 124 Paralympic medals, 41 of which were Gold, 38 were Silver & 45 were Bronze.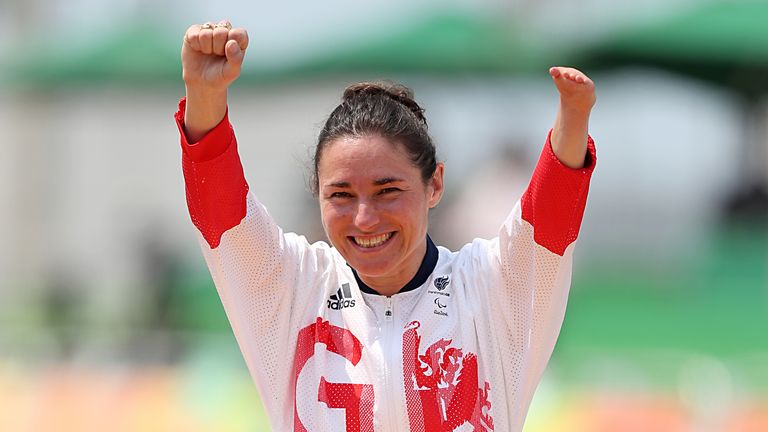 We were very fortunate to see some of the best Team GB Paralympians make their return in Tokyo, with the likes of Dame Sarah Storey, Jonnie Peacock & Gordon Reid continuing on their fascinating journeys.
Each Paralympian does not let their disabilities stop them from doing what they love, and are all incredible role models for us all. They are truly remarkable people & should always be so proud of the heroes that they are!
The past year & a half have been such a thought time for so many of us across the world. One of my personal favourites things, about both the Tokyo 2020 Olympic Games & the Tokyo 2020 Paralympic Games, is that they have given us something to look forward to, something which brings us together & really helps create hope for the future.
Tokyo 202, you've been absolutely insane, roll on Paris 2024!!!
Thank you all for reading today's blog, what do you think? Did you watch much of the Tokyo 2020 Paralympics? What was your favourite event? Have you got a favourite Paralympian? Are you looking forward to the Paris 2024 Paralympics?
Be sure to let me know your thoughts & answers to the above questions, either in the comments below or through our Facebook page!
Thank you all for reading & I hope you have a great day!
Any money donated here is greatly appreciated, and will be directly reinvested back into the page!
James Sweeney