Good afternoon everybody!
I hope you are all keeping well & are having a lovely start to the week!
I am super happy to announce that Sweeney's Blogs passed over 25,000 total views last week!! We are going to be taking a little look at my thoughts surrounding hitting this milestone in today's blog!
Hello & Welcome to Sweeney's Blogs!
Sweeney's Blogs has only gone & done it again, we have passed over 25,000 total views, what an achievement! The growth that we have seen on this page over the last 2 & a half years is beyond phenomenal, I honestly cannot believe how far we have come. The page seems to go from strength to strength as the months go on, and I for one am loving it!
When I set out creating Sweeney's Blogs, back in February 2019, I didn't just want to create a singular blog page, I wanted to build a community, and it is so rewarding watching that vision transform into a reality!!
I just wanted to take a minute to say a massive thank you to each & every person that has helped the page along its journey so far, all of the support is really appreciated. I've learnt so many lessons since I first started writing here on the page, and I know that I have a lot left to learn, but I'm going to do my best to continue learning as much as I can 🙂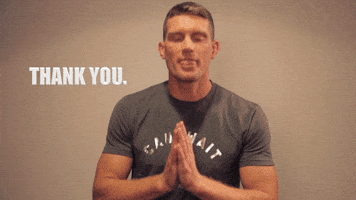 What's next for Sweeney's Blogs? Well, I do have a few ideas up my sleeve, but I can't spoil anything yet, so I suppose you are just going to have to wait & see!!
Over the next couple of weeks, I am going to be looking for some extra writers for the page, so if you are interested in potentially writing one or a couple of blogs, please do feel free to drop me a message & we can have a chat!
So one big final thank you to all of you, none of this would be possible without you!
That's all for today's blog, what do you think? Do you want to write a guest post for the page? What sort of blogs would you like to see up on the page? Are there any topics that you want me to cover?
Be sure to let me know your thoughts & answers to the above questions, either in the comments below or through our Facebook page!
Thanks for reading & I hope you have a great day!
Any money donated here is greatly appreciated & will be directly reinvested back into the page!
James Sweeney