Good afternoon everybody!
I hope you're having a lovely day!!
I'm Isha & I am going to start writing posts for Sweeney's Blogs! I'm really excited to get blogging & am going to start off today with an introductory post, I hope you all enjoy it!!
Hello & Welcome to Sweeney's Blogs!
I'm an Economics History with Economics student at the London School of Economics (LSE). Unfortunately, I had to experience my first year of university under several different lockdowns, it wasn't all bad though, I still had plenty of fun!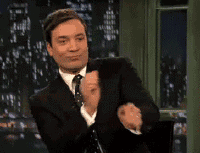 My main focus for my blogs is going to be writing about the experiences of university students. University is such a transformative time of our lives, with a whole host of new experiences and emotions that can often sometimes feel very confusing & overwhelming.
As students, we are on a journey that extends far beyond the scope of the qualifications we are aiming to achieve. I want to share some of my experiences and some things I have learnt along the way.
I would also like to write some blogs about culture and identity. Coming from a British Indian background it can be difficult to wholly identify myself belonging to a set place, so I will be looking forward to sharing my thoughts on this too!
I may also share some more spontaneous blogs if anything specific catches my attention that I want to share, we'll have to wait & see!
That's all for today's blog, what do you think? What sorts of blogs would you like to see me write? Are you interested in finding out more about your culture & identity?
Thank you all for reading & I hope you have a lovely day!
Any money donated here is greatly appreciated & will be directly reinvested back into the page!
Isha Patel