Good afternoon everyone!
I hope you've all had a lovely start to the weekend!
These past couple of months have flown by, haven't they just!! As November is coming to a close in just a few days time, you know what that means – it's time for another Sweeney's Stuttering Update! I like to do these posts monthly, as a way to keep you all updated on my journey to speech fluency!
Hello & Welcome to Sweeney's Blogs!
How's my Stutter been doing this month? Honestly speaking, it's been pretty good, I can't lie 🙂
I've been back in university for a couple of months now, and I feel like I have fully settled back into 'student life' again. Since moving back to Reading, I have been speaking to so many people in face-to-face conversations, and it has been a godsend for my speech. Granted, there were times when my Stutter was a little bit jumpy, and it has flared up on the odd day, but overall, it's been really good.
Over the last 2 weeks or so, I have found that my Stutter has been playing up a bit more than it usually does, but that's okay. I've currently got a lot of deadlines for assessments looming, and they are what's caused my talking to fluctuate every now & again. I am learning how to manage these fluctuations a lot better too, which is a good step on the road to recovery.
One thing that has really helped my Stutter out is joining a lot more societies at uni this year. I've been going to quite a few events over the last couple of weeks, and it's really helped me meet so many new people. I'm pretty confident that by the end of this year, my speech is going to have improved so much more.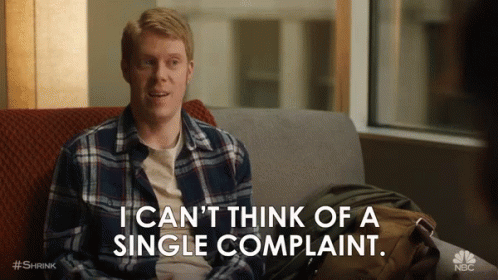 So all in all, I can't complain about how my Stutter has been throughout November! Another solid month!
That's all for today's blog, what do you think? Do you enjoy seeing these Stutter update blogs? Are there any topics that you would like to see me write about? Would you be interested in blog writing?
Be sure to let me know your thoughts & answers to the above questions, either in the comments below or through our Facebook page!
Thanks for reading & I hope you have a great day!
Any money donated here is really appreciated, and will be directly reinvested back into the page!
James Sweeney