Good afternoon everyone,
I hope that you're all having a lovely start to the weekend!
On Tuesday, I completed my last exam at the University of Reading, which means that I am now University-Free!! We'll take a look at my thoughts surrounding finishing university in today's blog 🙂
Hello & Welcome to Sweeney's Blogs!
My time studying at the University of Reading is almost coming to a close, after an incredible journey!!! I can safely say that the last 4 years that I have spent at Reading have been some of the best years of my life, and I will never forget them, that's for sure!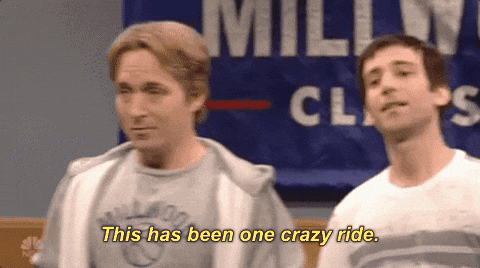 I've got to meet such inspirational people, I've learnt so much & I've grown an insane amount as a person. One of my personal favourite things about my time at university is that I have started to rediscover the old James, which has just been simply fantastic! No matter what happens next, I'll never forget the incredible time that I've spent at Reading.
I don't think that I will ever be able to put into words how grateful I am to each and every person that has helped support me along my university journey – you have helped make these past 4 years to be so good. I wouldn't;t be the person that I am today without all of you, so from the bottom of my heart, thank you!!
While I, unfortunately, do not have a job lined up for the future yet, I'm optimistic that something will work out soon. I've just got to keep on working hard and trusting the process, something will come up, don't you worry.
Next stop for me is graduation I guess!!🎓🤵🎓
After graduation, who knows? Only time will tell… 👀👀
Thank you Reading for a brilliant 4 years, I'll never forget them, that's for sure 🪴☀️🌻
That's all for today's blog, what do you think? How are we all doing lately? Are there any blog topics or themes that you'd like to see me cover on the page?
Be sure to let me know your answers to the above questions, either in the comments below or through our Facebook page!!
Thank you all for reading & I hope you have a lovely day!
Any money donated here is greatly appreciated and will be directly reinvested back into the page!
James Sweeney