Good morning everyone,
I hope that you're all keeping well and feeling festive!
Today is Christmas Eve, so you know what that means, we are less than 24 hours away from 2022's Christmas Day!! We're going to be taking a look at some of my seasonal thoughts for this year in today's blog, best gets those sleigh bells ready 🙂
Hello & Welcome to Sweeney's Blogs!
Christmas 2022 is finally upon us – Merry Christmas everybody, I hope you have a lovely holiday season!!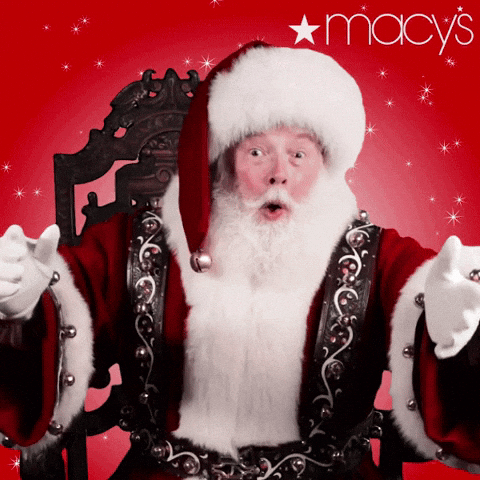 The last couple have been pretty unusual, to say the least, wouldn't you agree? We've been catapulted through an ensemble of some of life's most testing trials and tribulations, but have managed to pull through and make it to the other side. As we look ahead to the next few years, of course there are going to be additional obstacles that arise in our paths, but I'm sure that we'll all be able to find our own way through them – as long as we stick together and help one another out when we need it 🙂
But, let's not dwell on what may or may not be coming on the horizon, for that is a job for another day – today, we should be reflecting on what makes Christmas so special, that magical sensation that males the festive season what it is for so many people.
Christmas, for me, has always been the perfect time to catch-up with family and friends. It's an occasion where luckily, a lot of people are off of work for a couple of days, which gives you the ideal time to catch-up, chill out and unwind with those closest to you.
The festive season is a time for family, a time for the giving and receiving of presents, relaxing and unwinding, reflections and evaluations – the list goes on and on really! Whether you celebrate Christmas, Hanukkah, another holiday entirely or nothing at all, I hope you have a fantastic weekend!
Before I close off today's blog, I just wanted to say a massive thank you to each and every one of you that has helped supported the page along its journey so far – I couldn't do what I do without you all, and I do really appreciate all of the support, the kind words and you reading my blogs!
Merry Christmas everyone – stay safe & make sure you enjoy!!!
I'll be honest, I am not sure if I am going to write my usual start of the week blog, as it's going to be Boxing Day on Monday, which I typically spend with family, but if I don't do one, I'll be sure to write a blog for Tuesday instead.
That's all for today's blog, what do you think? Are you looking forward to Christmas? What's your favourite part of the festive season?
Be sure to let me know your thoughts & answers to the above questions, either in the comments below or through our Facebook page!
Thank you all for reading & I hope you have a lovely day!
Any money donated here is greatly appreciated and will be directly reinvested back into the page!
James Sweeney