Good afternoon everyone,
I hope that you're all keeping well 🙂
2022 came to a close just over 3 weeks ago, and that brings the dawn of a whole new year of possibilities, opportunities & experiences. While thinking ahead to the upcoming 12 months, I like to take a bit of time to do a bit of reflection, thinking back over how the last year has been. In today's blog, we're going to be taking a look at my 2022 Stuttering Journey, and the progress that I made in my "Journey to Speech Fluency"
Hello & Welcome to Sweeney's Blogs!
2022 flew by in what feels like the blink of an eye, but I think that it's pretty safe to say that it was a year filled with so many highs and lows, so many stories and experiences, times that I'm sure none of us will ever be able to forget. With the chaos of life continuing to unfold, the last 12 months have been a crazy old ride for my speech, but I am so proud of how far I've come along on my journey to speech fluency.
However, what happened along my stuttering journey through 2022? Well, let's get into it:
January – March 2022
The first 3 months of 2022 were filled with lots of introspection, self-reflection and thought-provoking conversations. I've found that taking the time to fully understand and process what my stutter is, and how it impacts my life, really helps me in managing and maintaining my speech fluency. I am a firm believer that deepening your knowledge on stutter holds incredible power for the acceptance & understanding section of your pathway to speech fluency.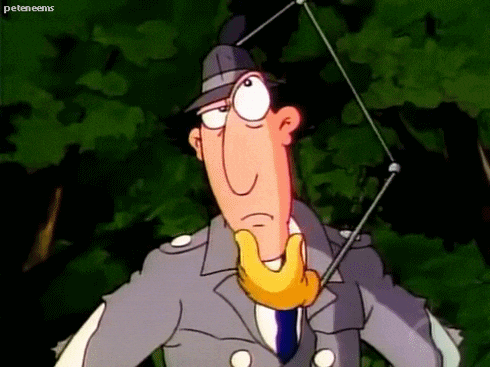 I typically use the first quarter of each year to map out my plan for the year ahead, taking the time to reflect over the past 12 months, think of what I want to achieve over the next 12, and start the preparations for my action plan. It's the perfect time for me to get my thoughts in order and helps to put me in the best possible position for the next year.
April – June 2022
The next quarter of 2022 was a bit of a rollercoaster for me in regard to my speech. Back at the time, I was coming up to the end of my time at university, and with that came a myriad of different implications for my stutter. My stutter was greatly heightened by the stress & pressure that comes with every university deadline, but then after completing my deadline, a wave of relief helped me to relax and recentre my thoughts and control over my talking.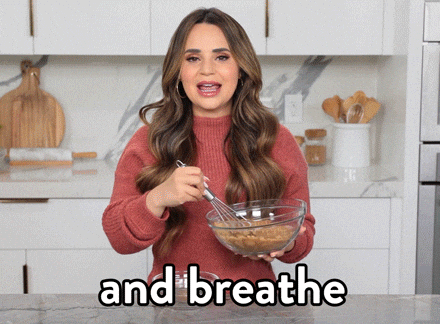 As the UK started to experience warmer spells of weather, this really worked out in my favour and gave me the perfect opportunity to get outside and practise talking to people more. If we add this to the fact that people are usually happier and more patient in warmer weather, well there's a great environment for a stutterer to thrive in.
It took a little bit of practice, but I started to notice that my speech was coming on in leaps and bounds over the Spring-Summer period, which was just lovely to see.
July – September 2022
July 2022 was a fantastic month for me, I had finished all of my studying, and was proudly awaiting the day when I could graduate from the University of Reading with an Undergraduate Degree in Management with Information Technology! It was also the perfect time for me to celebrate the last couple of weeks of my University Journey, alongside my amazing coursemates and lovely university family. While part of me was really sad that our time together was coming to an end, it was brilliant to know that I was leaving university with these outstanding people by my side.
If I'm honest, I think I rode this wave of happiness and relief from finishing university through the next couple of months, and as I had a lot more time on my hands, I got to speak to more and more people, which started to work wonders for my speech. I did start to get a very bad spree of luck with my job search, however, which seemed to carry on for quite some time, until a post that I put out on LinkedIn looking for a job went viral, and a new opportunity came my way 🙂
October – December 2022
The final 3 months of 2022… I can't believe that we made it here so quickly!! Well, what did the final 3 months have in store for my stuttering journey? As I mentioned above, my post-university job search was not going very well (to say the least), but thankfully the perfect opportunity was on its way to me, and after passing my interviews and trial day, I got offered a job at Jargon PR, working as a Junior Account Executive, which I, of course, accepted very gratefully!!

I started my new job on the 1st of November 2022 and instantly started to love the job, feeling completely at home at Jargon. The warm and welcoming company culture helped me to quickly feel like a valued member of the team, something that worked wonders for my speech and overall confidence as a whole.
I'll be honest, learning how to manage my stutter over virtual calls took a lot of practice and work, but I've come a long way and am starting to become a lot more fluent in my speech over them now thankfully. In the past, I have found that my stutter behaves differently in face-t0-face conversations as it does in ones held over the phone or on video calls, so to be in the position where I can actively work on them all for different parts of my job is awesome!
Closing Thoughts
Well, that's 2022 in a nutshell, I can't believe that we made it through the whole year so quickly!! 2022 was a year filled with so many highs and lows, I don't think that any of us will be forgetting it anytime soon. When I look back on the progress that I have made along my "Road to Speech Fluency", sometimes words just do not do it justice – although I still have a long way to go, I am so far of how far I have come already.
Of course, I haven't gone into detail about what each month of 2022 had in store for my stuttering journey, so if you would like to find out how each month has been, there are 12 "Sweeney's Stuttering Updates" from the last 12 months for you to get your teeth into, please do feel free to check them all out 😉
That's all for today's blog though, what do you think? Have you been following along my stuttering journey over the course of 2022? Would you like to see me carry on posting speech-related posts and updates? What sort of topics would you like to see me cover on the page?
Be sure to let me know your thoughts and answers to the above questions, either in the comments below or through our Facebook page!
Thanks for reading & I hope you have a lovely day!
Any money donated here is greatly appreciated, and will be directly reinvested back into the page!
James