Are you looking for something to do whilst in lockdown? Is the boredom of having nothing to do starting to get to you? Do you wish you had something new to do but you're not sure where to start? Then our new Ideas for Lockdown series is the one for you!
Hello and Welcome to Sweeney's Blogs!
Today's blog is going to be the 1st blog in the new "Ideas for Lockdown" series and is going to act as an introduction to the series outlining what I hope to cover in the series, the content schedule for the series and much much more! This series is originally created to provide ideas of things to do whilst on lockdown from the Corona Virus but can be adapted into things to do for any occasion!
The Corona Virus has hit everybody hard. People have lost their jobs, livelihoods and in some cases, their lives. The virus has caused everyone bar essential workers to either work from home or simply not work until the virus has been contained and managed and the risk of it spreading, reduced. This change has left many being stuck at home with little to nothing to do.
The lockdown and boredom that can stem from it can leave many people feeling rather demotivated in their day to day life. Routines start to go out of the window as people have less and less to do and start to feel like they do not want to do anything bar stay in bed all day. Personally I have felt very demotivated since coming home from University and have really struggled when it comes to thinking about doing University work.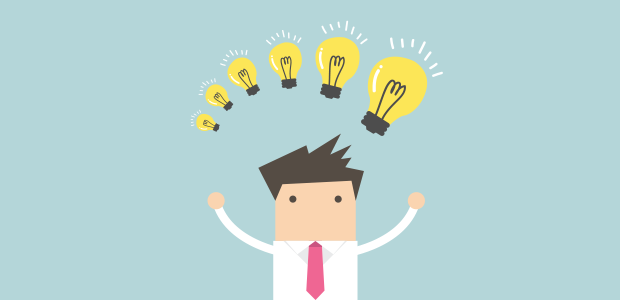 The thing that we need to remember is is that everybody is in the same book, it is an unfortunate book to be a part of, but we are a part of it, nonetheless. The task that we all need to try and do is to stay positive and to stay motivated and busy. How do we do it? For this I strongly believe that by using the time to do something then we can re-motivate ourselves and get through this rough, unfortunate time.
This series is going to take a look at different ideas I have for things that we can do during the lockdown. These ideas can range from reading books, to learning a new language, to catching up with old friends and family and so much more. Ideas are only as limited as the people thinking of them!
As the old saying goes "failing to prepare is preparing to fail". If we do not make the most of this lockdown and actively try and do something the we are going to get ourselves in a routine of boredom and demotivate which ultimately is going to be little to no help to anyone in the future.
In regards to the content schedule for this series, I am currently aiming to do 2 new blogs a week for it. I was originally going to do 3 but plan to stick to 2 however, if I have enough ideas to merit 3 blogs a week for it then I will change it in the future. These blogs are going to be released on Wednesday and Saturday each week. This means now that on Mondays we are going to have our What do we mean by Success series and the every Wednesday and Saturday is going to be our Ideas for Lockdown series!
I am doing my best to keep doing a blog a day on the page for as long as I can so that everybody has something to read if they need it. I will keep on going for as long as I can, as long as the ideas I have for blogs are good ideas and cover relevant topics. I am hoping to branch out into a lot more topic areas in the next few weeks as I think it will make the blogs a little bit more interesting to read, and of course, to write.
That is all I want to talk about in today's blog! What do you all think? Are you excited for this new series? Do you have any ideas for things to do that you want to see in this series? Are there any other series that you want to see on the page? Is there anything that you do not want to see me cover on the page? Let me know what you think of these questions either in the comments below, through our contact page or via our Facebook page.
Thank you all for reading and I hope you have a great day!
Any money donated here is greatly appreciated and will be directly reinvested into the page!
James Sweeney