Mental Health Application downloads have dramatically increased since the start of Lockdown, but a question arises, why? That is what we will be looking to answer in today's blog, as we take a look at a article which inspired this post and the future of Mental Health apps!
Hello and Welcome to Sweeney's Blogs!
Today's blog is all about an article that I wrote surrounding the rise in Mental Health Applications caused by the Lockdown. The article is the fifth blog released as part of the partnership between this page and hhruk. I found it a very interesting article to write and it raised the question for me, what is the effects of the aftermath of the Coronavirus going to be on Mental Health, post-Lockdown?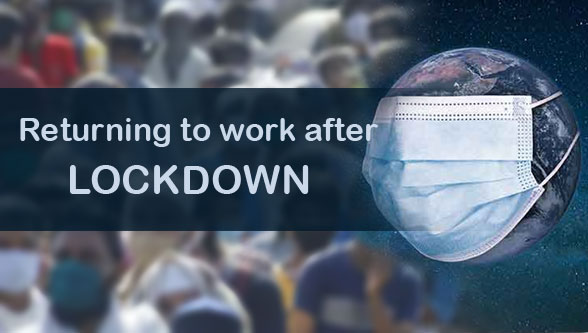 Now this is a subject that I want to discuss in a future blog, article but think it is a good point to start thinking about now. How are businesses going to cope with returning back to some form of normality? On that note, what even will the normality be? The world of work is constantly evolving and changing with factors such as the rise of technology being a big push for change.
The one thing that is for certain is that the world will be changed after the pandemic, that is a definite. The virus has brought with it a lot of damage to communities, people's Physical Health and indeed their Mental Health. It is going to take a long time to recover after everything has been resolved and for some people, it will seem like too big a mountain to climb.
The article helps share some important tips for Health and Wellbeing moving forward and raises a message of hope. We can get through the virus, not by working as individuals, but by moving forward as a society. Taking on something like the Coronavirus is daunting enough, let alone trying to do it alone. Be there for each other, help each other, support each other.
Post-Lockdown, are we going to see a continuation in the rise of Mental Health applications? Have you ever used a Mental Health Application before? From my experience they do seem really good and can bring with them a lot of benefits to our lives so are they the future of Health and Wellbeing? It is quite an unusual question to ask and is one that opens up a lot of possible discussions, let me know what you think!
If you would like to read the article, it is available here:
The Rise of Mental Health Applications in Lockdown
That's all I want to talk about in today's blog! Thank you all for reading! What do you think? How has the Coronavirus and the Lockdown affected you? What would you like me to cover on the page next? Do you have a story that you would like to share? Let me know and I will see what i can do!
Thank you all for reading and I hope you have a great day!
Any money donated here is greatly appreciated and will be directly reinvested back into the page!
James Sweeney