On Wednesday 3rd February 2021, Sweeney's Blogs turned 2 years old! To help celebrate this, in today's blog, we are going to be looking at some of the things we have done over the past 2 years, and I will give a little update on some of the things that I have been working on recently! Before we get into that though, I just want to say a massive Happy Birthday to the page!
Hello and Welcome to Sweeney's Blogs!
Sweeney's Blogs is now 2 years old! When I first started this page back in 2019, I never imagined it growing as quickly as it has, and I could not be happier! When I originally set up the page, I thought that I would get maybe 50-100 views in the first year, but that very quickly moved from 100, to 1,000 and in the first 10 months of blogging here, we amassed over 5,000 total views!
Over the course of the page, we have covered so many different topics, from Mental Health to Stuttering, my Charity Skydive for Alzheimer's to "What is Success?", the list goes on! I have posted at least 2 blogs a week, every week, for the last 104 weeks, resulting in 264 blogs on the page! I won't go into detail about each and every blog that we have, but if you do have a topic that you would like to find out more about, be sure to chuck me a message and I will help you out as much as I can!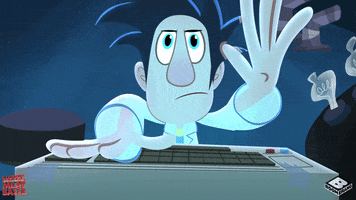 I am super fortunate to be in the position where I have had a lot more guest bloggers ask to write for the page over the past year! I absolutely love having guest bloggers on, as it opens the doors to a number of different topics, perspectives, and writing styles! We have had guest writers talking about areas such as self-confidence, minimalism, poetry and more!
If you would ever want to write for the page, please feel free to send me a message over too! I'd more than happily have a chat through your idea and would love to publish your work on the page!
What have I been up to recently?
I was thinking the other day that I haven't really given an update on some of the things that I have been doing recently for a while now, so why not do one now! I have been super busy over these last couple of months, which always leads to some exciting projects! I am hoping to do more update style blogs in the future, so if that sounds like something you would like to see, be sure to let me know!
I am still on my Professional Placement Year of my university degree at the moment, where I am working as a Communications Co-Ordinator for the University of Reading. I have loved working in this role over these past 8 months and have learned loads! My placement position will be coming to an end at the end of June this year, where I will be returning to university for my 3rd and final year.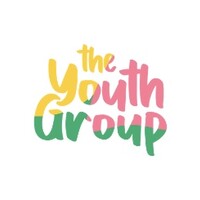 I am also still working in my role as a Changemaker for The Youth Group. I have been working in this role since September 2020, and am finding it amazing to improve the odds for young people wherever I can! As well as this, I have started to post more regularly on LinkedIn, which I am hoping to keep at a consistent level of around 3 posts a week, on Mondays, Wednesdays and Fridays.
The book that I started writing is still in the works, however, I have not been able to add anything new to it since the summer last year, and will not be able to until I finish my placement position, as I am finding that I have been facing a lot of screen burnout over the last couple of weeks. Our partnership with hhruk Consulting is also still continuing, but has been put on pause for the time being.
There we are then, 2 full years of blogging on this page, who would have thought! Before I close of the blog, I do just want to say a massive thank you to each and every one of you that have helped support me and the page along our journey! We still have a very long way to go, but I could not have gotten anywhere near where I am now without all of you!
Happy Birthday Sweeney's Blogs!!
Thank you all for reading today's blog! What do you all think? How is everybody doing? How are you coping with the lockdown? Are there any topics or blogs that you would like to see on the page in the next few weeks? Be sure to let me know your answers to the above questions, and any other thoughts that you may have, either in the comments below or on our Facebook page!
Thank you all for reading and I hope you have a great day!
Any money donated here is greatly appreciated and will be directly reinvested back into the page!
James Sweeney