Today, February 4th, is Time to Talk Day 2021!! This is one of the most important days of the year in the Mental Health calendar, and is an event which lies very closely to my heart. Time to Talk Day is a social movement which continues to work to change the way in which we think and act surrounding our Mental Health & Wellbeing.
Let's take a bit of a deeper look into Time to Talk Day and my hopes for it in today's blog!
Hello and Welcome to Sweeney's Blogs!
Mental Health that affects each and every one of us as people, there are a lot of different thins that can factor into the makeup of our Mental Health, including: how we think, how we feel, the way in which we communicate, he things that we like & dislike, and so much more. Our Mental Health is what makes us individuals, we all have Mental Health, but each of our minds may work in a different way.
In the past, there was a very large stigma focused around the topic of Mental Health, and even though work has been, and continues to be, done to help break this stigma, it still does exist. The Mental Health charity Mind conducted a project which revealed that "1 in 4 people will experience a mental health problem of some kind each year in England", Mental Health is a very real and prominent part in our lives.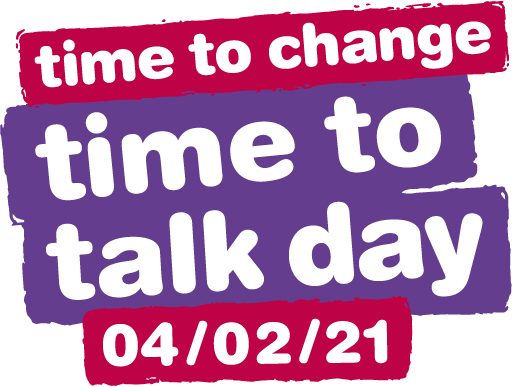 Time to Talk Day is designed to end the stigma and to encourage the conversations around Mental Health. So I am going to actively take action to try and help and support as many people as I can. I fully understand that talking about our Mental Health can be one of the most difficult things to ever do in our life. I've been there, and I was fortunate enough to be able talk about what I was going through.
I want to make a change, and I will do in whatever way that I can:
"Hello, I'm James Sweeney, in the past I have struggled with Severe Anxiety, Depression and PTSD bursts. There was a time where I used to be ashamed of my Mental Health, but not anymore. My Mental Health is a part of me, it is something that I actively choose to appreciate & embrace as much as I can in my life!"
Let's make a stand and support each together to break the stigma surrounding Mental Health. We all can & will make a difference!
We all have a story, what's yours?
Would love to hear your thoughts below! Let me know what you are going to do for Time to Talk Day, be it some time to talk with friends, or even a chat with your inner self, the choice is all yours!
Thanks for reading and I hope you have a great day!
James Sweeney