We all encounter stress at one point or another in our lives. In the majority of cases, it is completely natural, and is something that we can managing without much impact on our day to day lives. However, there are times when that stress may seem like too much, or when you face several different stressful situations at once, when it can start to feel overwhelming.
This is what we'll start to take a look at in today's blog!
Hello and Welcome to Sweeney's Blogs!
Stress is something that will affect each and every one of us several times throughout our lives. We can face stress in a number of different places, such as in work, in our relationships, in our social lives, and when we have to adapt to change, to name but a few. For a large majority of that time we can manage that stress well, but there are the cases of when it can start to get a bit too much for us.
The "Managing Stress" series that I am proposing today, will take a much closer look into stress, and will provide a number of different techniques and methods to help you manage stress in your life. What I really like about the sound of this series is how flexible I can be with it, there are so many different sides and contributing factors to stress, that I feel like would make such an interesting sample pool to write from!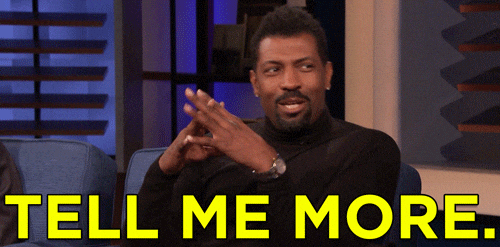 What I would also really like to do with this series, is to bring in my own personal experiences with managing stress. There have been a number of times when stress has overwhelmed me, and while they weren't experiences which I ever wanted to go through, I do feel like I learnt a lot from them, which I would love to share with all of you!
I think now could be a very good time to start writing about way to help manage stress, with the wave of disruption that the COVID-19 Global Pandemic has brought into our lives. It is completely normal to feel stressed at the moment, I feel it a lot myself, and I feel like writing about how to manage it could be really worthwhile!
So, the decision is in your hands, I'm happy either way! It would be a series that I would find really interesting to do, but if you would not like to see it, that is fine too!
That's all for today's blog, thank you all for reading! This is the second new series that I have proposed for the page, what do you think? Do you prefer the thoughts of a "Managing Stress" series, or are you more interested in the potentially new "Sweeney Stuttering Series"?
How's everybody doing too? How are you finding this most recent lockdown? If I can ever help you out with anything, please feel free to drop me a message and I will see what I can do!
Thank you all for reading and I hope you have a great day!
Any money donated here is greatly appreciated, and will be directly reinvested into the page!
James Sweeney