Happy Easter Bank Holiday Weekend everyone!!
Easter for me, has always been a time where I try to relax and recharge, and despite all of the things that have had to undergo a change this year, due to the lockdown restrictions, I am still making the most of a somewhat quiet couple of days!
We'll be taking a look at some more of my thoughts for Easter 2021 in today's blog!
Easter 2021 – a time to put your feet up and get some well-deserved rest, hopefully so anyways! The past year has been so full-on, that I feel like we could all do with a little break. I can't believe that we are in April already, it feels like the first 3 months of this year simply vanished into thin air, but there we are!
I have really loved taking a step back over the last few days, the sun has been shining, it's been really warm outside and I have had a few days off of work, what more could you want?! I've been able to go for some nice long walks, have a trip down to the beach, and just some time to sit in the garden and have some me-time!
I feel like so much has happened over the last year, and I haven't really had the time to even start processing it yet, so, in all honesty, it's been nice to just have some free time. I'm also lucky that I have been able to call and see both of my grandparents and my older brother, socially-distanced of course.
Easter is usually a very busy time of year for me, as it's usually that short period of time before my university exams start, so I spend a lot of the time revising, so this year is a very welcomed change!
I'm also super happy that the weather has been so nice, especially as we are meant to be going from lovely sun today, to a high chance of snow tomorrow, but hey ho, welcome to Wales I guess!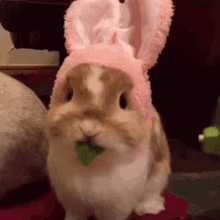 Whether you celebrate Easter, or are just enjoying the couple of days off, I hope you have had an amazing weekend and have a great Easter/ Bank Holiday Monday!
Thank you all for reading! What do you think of today's blog? How have you celebrated Easter this year? Are you making the most of the weather getting warmer? What's one thing that you are really looking forward to doing post-lockdown?
Be sure to let me know your answers to the above questions, and any other thoughts or queries you may have, either in the comments below, or though our Facebook page!
Thank you all for reading and I hope you have a great day!
Any money donated here is greatly appreciated, and will be directly reinvested back into the page!
James Sweeney