It's a beautiful day here in the Swansea Valley's today, the sun is shining, it's really warm outside and there is not a cloud in sight, what more could you ask for?! This lovely day has got me thinking of some of the things that I am looking forward to doing as we fully come out of lockdown in the United Kingdom.
Let's take a look at some of my thoughts and ideas in today's blog!
Hello and Welcome to Sweeney's Blogs!
Summertime is just on the horizon, and with everything that has been going on recently, I think it's something we are all looking forward to! Over the last couple of weeks, we have seen the weather start to get brighter and warmer, the days start to get longer, and the lockdown rules are starting to ease. All of this has got me thinking about some of the things that I want to do this summer.
This was also something that was brought up to me in my monthly catch-up with my amazing mentor, Polina. Polina challenged me to take some time over this month, to think of the things that I want to do over the next few months, that are not work-related, so that's what we're going to be taking a look at in today's blog!
So, what am I looking forward to this summer?
Here are a couple of the things that come to mind:
1. Sweeney Family BBQs
Sweeney Family BBQs are usually my favourite days of the year. They are a time where all of the family can come together, have a catch-up, relax and just have a laugh for a couple of hours. There are usually over 20 of us at each of these barbecues, and something always end up happening which makes the day that much better.
If the lockdown restrictions continue to ease at the rate that they are currently, then hopefully we'll be able to have these days again this year, and after the year that we have all had, I think a Sweeney Family Barbecue is long overdue!
2. My Book
During the Summer 2o20, I started writing my first book. I managed to get around 25,000 word of the way in, before I had to put the project on pause for a while, to help manage my other workloads. These past couple of months have given me a lot of time to think and plan the book out though, so I am really looking forward to getting back into it and seeing what I can do!
3. Reading More
There are not many things that I look forward to in life more than sitting outside on a lovely day reading a book. Personally, I am a massive fan of mythology, and I just love finding out about all of the different beliefs across the world, from Norse Mythology to the Greek & Romans, from the Aztecs to the Japanese myths you name it, I love it!
Although I do love my mythology books, I do really enjoy reading others too. I read tonnes of different genres, from history to personal development, biographies to thrillers, the list goes on!
4. Having Some "Me-Time"
One of the things that I am really looking forward to this year, is having a little bit of a break, and having some "me-time". I found that last year, I didn't really get much of a "summer break" as I went from finishing my 2nd year in University in June to starting my placement on June 29th, so this year is going to be a little bit different!
I'm going to be taking some time to just chill-put and do whatever I want, which is awesome! It's been a long time coming, and you better believe that I am going to make the most of it!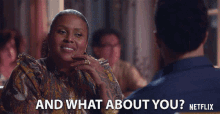 What about all of you? What are you looking forward to doing this summer? Have you got any plans for things that you would like to do? Be sure to drop me a line and let me know!
Thank you all for reading today's blog! What do you think? Are you looking forward to this summer? How are you doing generally? Are to happy to see the lockdown restrictions start to ease?
Thank you all for reading and I hope you have a great day!
Any money donated here is greatly appreciated, and will be directly reinvested back into the page!
James Sweeney