Good afternoon everyone,
I hope that you're all having a lovely start to the day 🙂
Quite a lot of things have changed since I last did a Sweeney's Blogs Update on the page, and as I thought that one was well overdue, here we are with it today! I like to do these update-styled posts when needed, so let's see what today's blog has in store for us!
Hello & Welcome to Sweeney's Blogs!
The last couple of months have been pretty crazy here on the page, we've had some fantastic new writers start, we've covered some fascinating topics & the growth that the blog has seen has blown my mind. So, with all of this chaos & progress, what's changed lately?
My New Job!
If you have seen my post earlier this week, you would have seen that I have a brand new job! I'll wait for the applause, don't you worry 😉
On Tuesday, I started working as a Junior Account Executive for Jargon PR. I won't go fully into the details about the job, but if you would like to find out more, be sure to check the blog out here.
So, if you're thinking about how that is going to affect the page, I've got you covered next 🙂
Blog Stockpile
As I knew that I was going to be starting a new job a couple of weeks back and that I wouldn't have as much time on my hands, I decided that I needed to get to work on a little blog stockpile.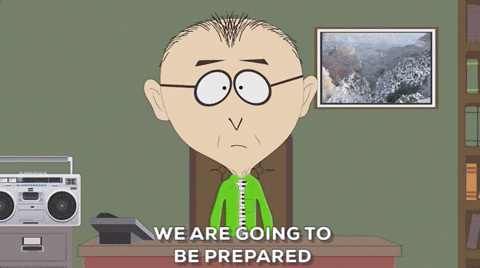 Preparing a blog stockpile will massively help me out in ensuring that there's always going to be fresh content coming up on the page. Of course, I can edit and change what post is scheduled and when, so if I feel like there's something more relevant to post on a given day, I can do that as I please 🙂
We are going to carry on taking a look at some philosophy-based blogs going forward, I've got some really interesting blogs coming soon, so keep your eyes peeled!
Page Updates!
I was looking through some of our subpages here on Sweeney's Blogs the other day and found that a few could do with an update, a little Sweeney Sprucing up if you will.
The 2 pages that I thought could do with a little work were our 'Blogs' subpage and our 'Poetry Corner' page, if you're interested in seeing the updated versions, be sure to click on the links and check them out, I'm super happy with them!
That's all for today's updates, what do you think? Are there any topics that you would like to see me cover on the page? What sort of things have been piquing your interest lately?
Be sure to let me know your thoughts & comments, either in the comments below or through our Facebook page!
Thanks for reading & I hope you have a great day!
Any money donated here is greatly apprecisted & will be directly reinvested back into the page!
James Sweeney