I woke up today in an absolutely amazing mood. I had a very late lie-in today, and as soon as I opened my curtains, all I could see was blue sky and the sun shining down. We don't see sunny weather all that often in the Swansea Valley's, and as it has been so bitterly cold recently, it was a very welcome surprise for me today.
The way that something so simple like the weather can have such a positive change on your mood never ceases to amaze me. I find that when the sun is out, I am naturally a lot happier, more energetic and more productive. So with all that being said, I know that today is going to be a good day!
Hello and Welcome to Sweeney's Blogs!
In the Valley's today, we have blue sky, and the sun is out, so you know what that means, it's time to get back in the shorts and to make the most of getting some time outside! I've found recently that all of my extra screen time and time indoors, due to the lockdown, has really been affecting my mood and my Mental Health greatly, and now that it is looking so lovely outside, you can safety bet I am going to make the most of it!
We have all had quite a bleak couple of months, with the large majority of us having to stay in our houses for very long periods of time. This current lockdown has been the most difficult for many too, for the added pressures that the weather brings, and just because we have been in and out of lockdown for nearly a whole year now.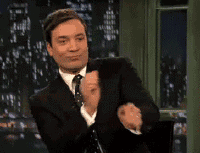 The weather over the last couple of months, in Wales at least, has been very dark, cold and wet, which makes it very easy for people to feel a bit drained and down-hearted. Sunny weather can work miracles on our minds, it gives us the chance to spend more time outside, and lets us recharge, away from the bright screens.
Straight after I publish this blog for today, I am going to go for a nice long walk to really seize the day, and I recommend trying to go for one too! A quick walk a day can be a godsend, and can really boost your positivity for the day! I'm going to be sticking on my headphones, listening to some Summer songs, from my Sweeney's Blogs playlist, and am going to have some well-needed me time!
Today is going to be a good day, that's for sure! I'll wrap up today's blog here, as I don't want to be taking up all of your time staring at a screen today, if you would like to be making the most of the warm weather like myself! I hope you all have an absolutely incredible weekend, no matter what you choose to do!
See you in the next blog, you incredible lot!! 🙂
Any money donated here is greatly appreciated, and will be directly reinvested back into the page!
James Sweeney