I am absolutely delighted to announce that as of today, 22nd March 2021, Sweeney's Blogs has passed over 19,000 total views! The page seems to keep on going from strength to strength, and I could not be happier about passing this 3rd milestone already this year!
Today's blog is going to take a bit of a closer look at passing this incredible milestone, and will serve as an update blog for the page!
Hello and Welcome to Sweeney's Blogs!
19,000 total views, what a milestone to pass! When I first started this page back in February 2019, I had no idea that it would grow so fast, and it's been so rewarding seeing this page grow, not just by itself, but as a community. Over the last 2 years I have wrote tonnes and tonnes of blogs, I've reblogged some truly amazing pieces and we have had some excellent guest-writers write for us!
There has been so many different topics talked about on the page, that I feel like we have really started to open the doors to conversations which genuinely do matter. My original goal when starting the page was to talk about those things that are just swept under the carpet, the topics that are usually not given the spotlight that they so truly deserve, and that is exactly what we have done, and will continue to do!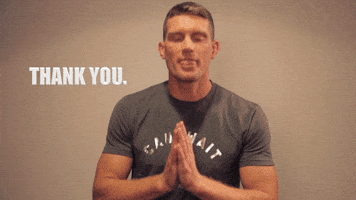 As I always say, all of this would never be possible without all of you, my readers! I want to say a massive thank you to each and every one of you that has supported the page on it's journey so far. The page has still got a very long way to go, but I know that we will get there, and I always want to remind you how grateful I am for the help and support that I have received when I can!
What's been happening lately?
I thought today's blog would be a good time to give you all a little update on what's been going on recently, both with me and with the page, so that's exactly what we are going to do now!
I am still working through my placement year in University, working as a Communications Co-Ordinator for the University of Reading. I will be working in this role up until the end of June, where my placement will finish, and I will start preparing to go into my final year of my degree this September.
I am really looking forward to the Summer time, when I can put my feet up for a little bit, but also when I can start working on some of the projects which have been on the backburner over the course of the last year!
Since the start of 2021, I have been posting a lot more consistently over on my LinkedIn account, posting 3 posts a week, on Mondays, Wednesdays and Fridays. I tend to treat my LinkedIn posts similar to how I do my blogs, covering a large array of topics, and adding in personal stories where and when I can!
Sweeney's Blogs Updates
I have been thinking for a while now about starting a new blog series up on the page, and have published a few of my ideas over the last couple of weeks. I haven't made a concrete decision over which of those proposed series I will be writing first, but don't be surprised if you see a new blog series spring up in the near future!
If you do have an idea for a blog, or a blog series that you would like to see me write about on the page, be sure to let me know! I'm always happy to hear new ideas, and will convert them into a reality wherever I can!
I am also looking to get some new guest-writers up on the page, so if you, or somebody that you know, would like to write a couple of blogs for me, be sure to let me know! I'm afraid that I will not be able to pay you for the pieces, but you will get full credit when they are published up onto the page!
Before finishing up today's blog, I do just want to say a massive thank you to everybody for helping the page pass the 19,000 total view mark!!!
Thank you all for reading! What do you think of today's blog? What sort of blogs would you like to see up on the page? Are there any blogs that you would like to write and have me publish? How's everybody doing too? Be sure to let me know your answers to the above questions, and any other thoughts or queries that you may have, either in the comments below or though our Facebook page!
Thank you all for reading and I hope you have a great day!
Any money donated here is greatly appreciated, and will be directly reinvested back into the page!
James Sweeney