Good afternoon everybody!
Never Give Up Day 2021 falls on Wednesday the 18th of August this year, so in celebration of this national day, we'll be taking a look at it in more detail in today's blog!
Hello & Welcome to Sweeney's Blogs!
Have you ever experienced a time where you didn't know where to turn? Have things ever got a bit too much for you, and you weren't sure how you would carry on? Well, Never Give Up Day is the day for you!
Never Give Up Day is all about creating a mindset of determination, to help us get through even the hardest of challenges, reshaping what we see as possible. Life has a very funny way of throwing random obstacles at us, and it is important that we remember that we can get through this, and for us not to give up. This day is all about supporting others, inspiring ourselves, and remembering that no matter how difficult it gets, we can get through it.
This last year & a half have been a very challenging one for so many people, it is completely natural to feel a bit lost & uncertain for the future. No matter the circumstances that you find yourself in, please do remember that help is always out there and that you've got this, nothing can hold you back.
In the build-up to national days such as this, I often quite like to take a couple of minutes here & there to look for some quotes that match the certain topic/theme of the day. They usually help me develop ideas for the day, and allow you to really catch a glimpse of how others see a similar topic.
Here are a few really good quotes for Never Give Up Day:
"It always seems impossible until it is done"

Nelson Mandela
"Never say never, because limits, like fears, are often just an illusion"

Michael Jordan
"You don't have to see the whole staircase, just take the first step"

Martin Luther King Jr.
Never Give Up Day is a fantastic day to spend some time reflecting on everything that you have gone through so far in your life, the successes & failures, the lessons & teaching, the good days & the bad, the whole lot. I feel like as people, we rarely take the time to appreciate how far we have actually come. We are all on a journey, yet some of us never realised the sheer number of milestones that we have surpassed along the way.
So, if you can, take a couple of minutes out of this Wednesday & think back on everything that has happened throughout your life, I bet you will be surprised with how far you've come. Always remember, no matter how hard it gets, there is always a way out, you got this, as long as you never give up!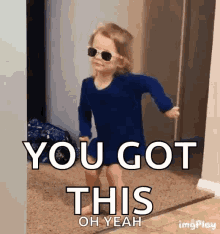 Thank you all for reading today's blog, what do you think? Have you heard about Never Give Up Day before? What are you going to do to help celebrate this national day on Wednesday? What sort of blogs would you like to see up on the page in the near future?
Be sure to let me know your thoughts & answers to the above questions, either in the comment section below or through our Facebook page!
Thank you all for reading & I hope you are having a lovely start to the week!
Any money donated here is greatly appreciadted, and will be directly reinvested back into the page!
James Sweeney