Good morning everybody!
I hope you are all having a lovely start to the day!
When I first started Sweeney's Blogs, back in February 2019, I didn't just want to create a singular blog page – I wanted to build a community, a safe space where people can come to talk about all of the topics that genuinely matter to them. Over the last 2 & a half years, I have been so lucky to see that vision grow more & more into a reality, and it is such a rewarding process!!
Let's take a bit of a closer look at this in today's blog!
Hello & Welcome to Sweney's Blogs!
Creating Sweeney's Blogs in 2019 was one of the best things that I have ever done. Over the last couple of years, I have been able to develop a platform whose main purpose is to help & support as many people as it possibly can. The page has become a key part of my life and has opened so many doorways that I never thought possible before!!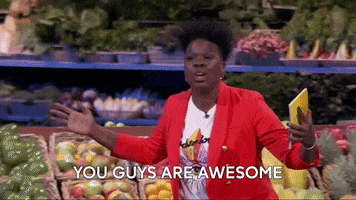 I almost struggle to put it into words how amazed I am, every time I take a look at how Sweeney's Blogs has been performing lately, and it's all thanks to you guys. I want to say a massive thank you to each & every one of you, who have helped the page get to where it is today, you're all awesome!!
Over the last 12 months especially, I have been so fortunate to have gotten so many guest blogs sent through, for me to publish on the page. Posting guest blogs up on the page is honestly one of my favourite things to do, and I personally love seeing the different perspectives that people have on topics.
On that note, if you would like to have a go at writing a guest blog for the page, or you have an idea for a topic that you would like to see me cover, feel free to drop me a message. I always love getting new ideas, and if we can convert those ideas from thoughts to posts, then you can't go wrong in my eyes!!
To all of you who have read my posts, shared your support & been a part of our journey so far, thank you so much! We still do have a long way to go, but I have full faith that we will get there!! The future is bright & the future is here, let's embrace it & see what it has in store for us!
Thank you all for being the best blog community out there!!
That's all for today's blog, what do you think? What sort of posts would you like to see me write? How is everybody doing?
Be sure to let me know your answers to the above questions and any other thoughts that you may have, either in the comments below or through our Facebook page!
Thank you all for reading & I hope you have a great day!
Any money donated here is greatly appreciated & will be directly reinvested back into the page!
James Sweeney