Good afternoon everybody,
I hope you're all having a great day!
Today marks the final day in February 2022 & as another month comes to a close, that means it's time for Sweeney's Stuttering Update – this time for February 2022!! I like to do these update posts once a month, as a way to keep you all in the loop about my journey to speech fluency!
Hello & Welcome to Sweeney's Blogs!
Last month, I decided to start off my first stuttering update of the year with my speech goals for 2022. My thinking behind it was that I was openly expressing my internal thoughts, and hopefully in doing that, making myself more likely to achieve them. My overall speech fluency has been something that I have been working on for years now, and I do think that noting down my journey in an open & honest way is the best way to go about it.
I'm the kind of person that really like thinking things through – if anything, I spend way more time reflecting on things than I should. While this can be seen as a positive in some cases, it does also have a few downfalls. Let's say that I mess up with my talking once or twice when I speak to someone – the old me would walk away being incredibly self-critical, and in doing that, I would be negatively impacting on how well I could actually speak.
I like to think that as I have continued to progress through life, the way in which I view things has also developed. This journey that we are all on teaches us so much, and if we pay attention to those lessons we can become truly better people in the long run 🙂
I'm not going to sit here and say that by x date or x time I am going to be fully fluent in my speech – as honestly there is no way to know for sure when that goal will become a reality. This in no way means that I am going to try any less to reach the goal, but I think setting a fixed deadline does more harm than good in this instance.
'Solving' a stutter is not as easy a premise as it may sound. In reality, there may not even be a perfect solution out there, but that is okay too. Thinking about it, it's not the end of the world if my Stutter never goes fully away. While I may still actually have it, as long as I can manage & maintain my stutter, I don't personally see it as too big of an issue.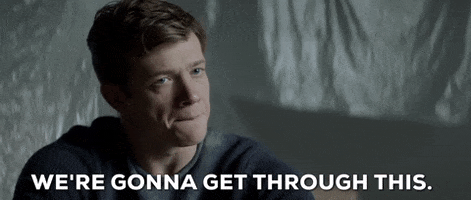 Stuttering is a much bigger topic than most people give it credit for at first glance. I've had my stutter for as long as I can remember, and it's something that I'm genuinely passionate about helping others with. I am on a mission to reach speech fluency, thank you for joining me!
That's all for today's post, what do you think? Do you enjoy seeing my stuttering updates? Are there any particular topics that you would like to see make me cover on the page?
Be sure to let me know your answers to the above questions, either in the comments below or through our Facebook page!
Thanks for reading & I hope you have a lovely day!
Any money donated here is grealt appreciated & will be directly reinvested back into the page!
James Sweeney