Good afternoon everyone!
How are we all doing? I feel like time has been flying by so quickly over these last couple of months, that it is easy to forget to even ask the question. As life speeds by at a million miles per hour, do we take the time to reflect over how we are thinking & feeling, how the last week has gone and maybe what the future has in store?
Let's have a chat about it in today's blog!
Hello & Welcome to Sweeney's Blogs!
How are you doing recently? How have your last couple of weeks gone? Do you need help with anything?
The three questions above are all fairly straightforward ones, wouldn't you agree? You see, I used to think the same way, until I got swept up in the madness that is modern life & started to lose track of my time. I have always been someone who is pretty good when it comes to time management, but there are the odd days where I do forget to take that step back & look back on how I have been feeling.
I'll be honest with you all, I have been feeling very burnt out over the last couple of weeks. As I was reaching the end of my placement year at the University of Reading, I started to feel as if everything which had happened over the last year was starting to catch up with me, and it did come as a bit of a shock a first. Now, it's very normal to be feeling this way, in the current circumstances, so I decided that after I finished my placement "which ended yesterday), I was going to change things up a little bit.
Looking ahead to the summer this year, I have made the decision to change some of my plans around a bit. I have noticed that I am feeling very tired & drained, so am going to give myself the time I need to recharge. I identified that something was not right, and have tried to put in some steps to help resolve it going forward.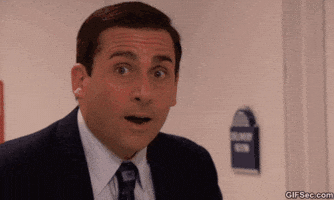 So, I'll bring the question back up for you all, how are you doing?
If you can, try and taker a couple of minutes out of your day to have some reflection time. Think back over how the last couple of months have been, how things are going currently & what you anticipate is going to come your way in the near future. You don't need to spend hours & hours doing this if you don't want to, it's very much a personal preference. Of course, if you don't feel like giving it a go, that's completely fine too, it's up to you! 🙂
Thank you all for reading today's blog, what do you think? Do you try and take some time out of your day/week to do some reflection? How are you feeling abut everything lately? What sort of topics would you like to see me write about next on the page?
Be sure to let me know your answers to the above questions, and any other thoughts that you have, either in the comments below, or through our Facebook page!
Thank you all for reading & I hope you have a lovely weekend!
Any money donated here is greatly appreciated, and will be directly reinvested back into the page!
James Sweeney