Good afternoon everyone!
Friday the 25th of June was my final day working as a Communications Co-Ordinator, within the Student Success & Engagement team at the University of Reading, during my Professional Placement Year. Although I am gutted that my time in the role had come to an end, I wouldn't change a minute of this past year for anything!
So, without further ado, let's take a look at some of my thoughts regarding leaving the role!
Hello & Welcome to Sweeney's Blogs!
My Placement Year has come to a close already, can you believe it?? It feels like only yesterday that I was writing up a post about securing the role & how excited I was to start off back in June 2020. But alas, here we are, one who, year later, and what a year it has been! I have learnt so many new skills & lessons over these last 12 months, that I am sure will prove to be incredibly beneficial to me as I continue to progress through my life.
I wanted to start off by saying a massive thank you to both of my outstanding managers, Anne-Marie Henderson & John Ellul, for being the best managers I could have ever asked for. From my 1st day right through to my last, they made me feel really welcome & valued as a part of the team. They helped me open my eyes to all of the different routes & avenues that I could take during my time in the role!
On the subject of thank yous, I owe a massive one to my team over in Student Comms, as well as the wider SSE team. When I first started the role, I was terrified that I was not going to be able to build any relationships with my colleagues, as I was working from home during the 1st lockdown, but boy was I wrong!
My team helped create an environment which allowed me to flourish as I went on through the year. They provided me with the chance to learn off of all of their experience, as well as giving me the opportunity to teach them about some of my interests & stories.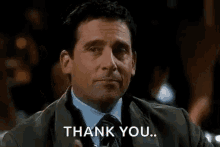 I'll be honest with you, there have been times where working from home has been rather difficult, but that just helped add to the long list of lessons that I have learnt over the course of this placement. I feel like this job has helped open my eyes to the possibilities that exist in the world, and how I can use my skills & knowledge to tackle a wide range of different problems.
What have I been up to since finishing?
Over the last week, I've just been catching up on some down-time. This past year has been a very challenging one at times, and I feel like I did not noticed how burnt out I truly was, until I finish work a week & a half back. I'm planning on taking the next week off too, to help give myself some extra time to unwind and recharge my batteries.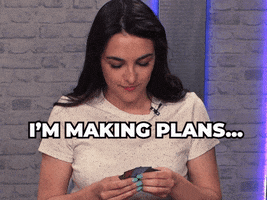 I do have several different things planned for what I want to do over the next couple of months, before I go on to start my final year at university, but for the time being, I am going to have some R&R. I am going to be continuing to post my blogs & my LinkedIn posts, but otherwise, I am just going to be going for walks, reading some books & just doing what I feel like doing on the day 🙂
I will more than likely talk about my plans in a future blog, but there are a few different projects that I have in the works. One of my most exciting ones is finally being able to go back to writing my book which I started last summer, that's going to be so good!
So, there's a little update for you all about the end of my placement year, as well as my plans for the next week or so! Before closing off today's blog, I would just like to say one final big thanks to all of the staff at the University of Reading, who helped make this year one that I will never forget!
Thank you all for reading & I hope you have a lovely day!
Any money donated here is greatly appreciated & will be directly reinvested back into the page!
James Sweeney