Good afternoon everyone!
I hope you are having a brilliant start to the week!
I am absolutely delighted to announce that a couple of weeks back, I won Gen Z Talks' "Gen Zer of the Year" award for 2021!! I still can't believe that I was nominated, let alone the fact that I won, such a fantastic award, which we'll be taking a look at in a bit more detail in today's blog!😁🙌🙌
Back in November 2021, I had an email through from Dan Sullivan, the Founder of Gen Z Talks, who was letting me know that I had been nominated for the Gen Z Talks' 'Gen Zer of the Year' award for 2021.
I couldn't quite believe what I was reading at first, and after taking a few days to process it all, I was still over the moon. The voting period opened a short while after &, after a couple of weeks of voting, the presentation/results event started.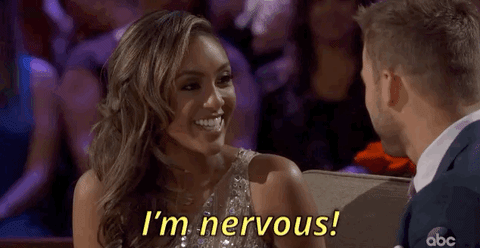 The few first awards were announced, each being won by incredible & inspirational candidates & then the time came for the Gen Zer of the Year category. After hearing the stories of both myself & the other nominees, the time came for the winner to be announced & I found out that I was selected as "Gen Zer of the Year"!!
I couldn't really believe what was happening at first, and for some reason, I just sat there with my mouth wide opening smiling. I was asked to make a quick speech, so I somehow managed to regain some composure & went on to say a few words. The whole event was just an absolute dream, we had some speed networking sessions, which are always a good laugh, we got to hear the stories of some of the incredible Gen Zers & the work that they are doing, and it was just lovely to see everyone so happy & positive!!
I do just want to say a massive thank you to each & every one of you that not only voted for me, but have also helped me out over the last couple of years – I honestly couldn't do what I do without all of your support, and I do really appreciate it!!! I've learnt so much over these past few years, and while I know that I still have a long way left to go, I'm ready for it!! 🙂
In the words of Victor Hugo – "There is nothing like a dream to create the future", who knows what's possible when you give something a go, never forget that!!
Thank you all so much again – your support honestly means the world to me! What a way to end 2021, let's see what 2022 has in store for us all then!!!
That's all for today's blog, what do you think? How's your week ahead looking? Have you got any cool plans on the horizon? How's 2022 going for you so far?
Be sure to let me know your answers to the above questions, either in the comments below or through our Facebook page!!
Thank you all for reading & I hope you have a lovely day!
Any money donated here is greatly appreciated & will be directly reinvested back into the page!!
James Sweeney