Good afternoon everybody,
I hope you're all having a great day!
I think of myself as quite a happy person even in the toughest of situations. I find that this way of dealing with both the events going on around you and your emotions are for me the best. This is something that I like to refer to as "My Happy Disposition", and is going to be what we are going to be exploring in today's blog!
Hello & Welcome to Sweeney's Blogs!
In the words of Charles R. Swindoll "Life is 10% what happens to you and 90% how you react to it.". After reading this I noticed this more and more in my daily life when I was confronted with a problem that I either didn't want to deal with or was getting me down. I found that if I simply thought about it in a positive sense then it made me much happier and more willing to deal with the situation.
For me I have found that your outlook on life, aka your disposition, is how you experience life and as we get to choose our disposition why not choose happiness. This is something that I have not only experienced for myself but have read other people also mention.
I have found this choice to be true in other areas of my life, like confidence. The current version of myself is someone I think is very confident, I'm happy making friends with anyone and I like to go out and talk to new people and I don't doubt myself as often as some of the people around me.
But I wasn't always as confident as I am now, I remember wanting to be and reading that your attitude towards life is often a case of 'fake it till you make it'. So that's exactly what I did. I acted way more confidently, which at first felt very unnatural, and I was uncomfortable with doing so. But after a while I found myself being confident without feeling uncomfortable or even really thinking about it.
Of course, confidence comes with the responsibility of knowing where to draw the line and if that isn't done it can become a case of making everyone else feel more uncomfortable than you. For me, I tried to be very considerate and cautious with my confidence to avoid crossing this line and after time it became natural.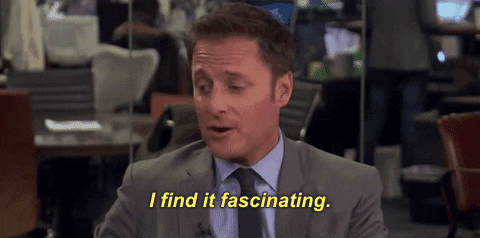 I find it very interesting and, in some ways, comforting that you can effectively choose how you experience your life and that it can be changed so dramatically just by deciding to experience it a different way.
I find that the day-to-day taxes on good mental health, for me, can be really lessened and even sometimes reversed with a happy disposition when I think about how a past me would have experienced them.
That's all for today's blog, what do you all think? Would you say that you have a 'happy disposition' in life? Do you have any tips or advice for thinking about things more positively?
Be sure to let us know your thoughts & answers to the above questions, either in the comments below or through our Facebook page!
Thank you all for reading & I hope you have a fantastic day!
Any money donated here is greatly appreciated & will be directly reinvested back into the page!
Will Temple