Good afternoon everyone,
I hope you're all having a good day!!
Random acts of kindness are contagious, wouldn't you agree? I've always been fascinated by the concept of kindness, and as we haven't really covered it for a while on the page, we are going to be taking a look at it in today's blog!!
Hello & Welcome to Sweeney's Blogs!
Random Acts of Kindness Day fell last Thursday, on the 17th February 2022, and what a truly fantastic day it is!! Random Acts of Kindness Day is a day dedicated to spreading the power of kindness & reminding people just how uplifting kindness can really be in our lives. It's a day designed to create a kinder world – one that we can all benefit greatly from.
I've talked quite a lot about kindness on this page, as it's a topic that I personally really like. Last May, I wrote a blog all about "The Power of Kindness", and it's something that I try and remind people about wherever I can. Kindness has the power to transform so many loves, it's actually incredible.
Committing a random act of kindness each &every day can generate so many positive butterfly effects for people. We can never truly know the difference that our actions can have on people's loves, so why don't we do all that we can to help & support people. One small act of kindness can plant the seeds for a whole garden of happy results 🙂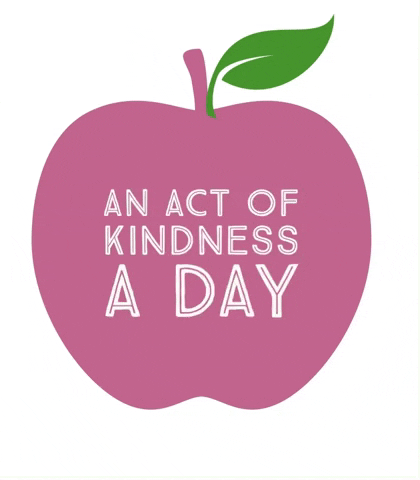 One of my personal favourite things about acts of kindness is the size & scale of the act doesn't ultimately matter. What does matter is the intent behind the action – as long as you are trying to spread some kindness & positivity, then you can't really go wrong!!
If you're looking for some acts of kindness to get you started, here are a few that are easy to do:
Buy someone some flowers or chocolates
Catch-up with some old friends or some family memebers
Engage with a content creators content
Give somebody a compliment
Offer to help somebody with something
The list well & truly does go0 on, the power of kindness is endless 🙂
So, why don't you give it a go at spreading some kindness where you can, you'll never know where you'll end up!
That's all for today's blog, what do you think? Do you enjoy spreading kindness in life? What random acts bring a smile to your face? What sort of blogs would you like to see page?
Be sure to let me know your answers to the above questions & any other thoughts or comments that you have, either in the comments below or through our Facebook page!
Thanks for reading & I hope you have a lovely day!!
Any money donated here is greatly appreciated & will be directly reinvested back into the blog!
James Sweeney