"In a world where you can be anything, be kind"
A very powerful quote, which has always resonated closely with me, and its meaning holds a life lesson for us all…
Let's take a closer look at this quote, and at the power of kindness in today's blog!
Hello & Welcome to Sweeney's Blogs!
We all know what kindness feels like, right?
A passing compliment, a friendly smile, a helping hand or even a considerate gesture are but 4 of the millions of potential acts of kindness that we can do on a daily basis. Kindness can be found even in the darkest of days, and can really help you in regaining some happiness and positivity into your life.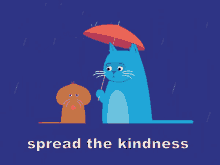 When I think about kindness, I always go back to what my grandparents used to tell me when I was younger:
"James bach, kindness doesn't cost you a penny to share, but can be the most valuable thing that you will ever receive"
My grandparents taught me so many different things when I was growing up, and it is these life lessons that have stayed with me, and have helped shape me into the person that I am today, as well as the person that I am set to become in the future!
Kindness – it makes us all feel good, doesn't it? It lights up something inside of us, it helps bring out our smiles, and it helps connect us together, not just as individuals, but as a society. We all know the old adage "kindness begets kindness", it's a phrase that we hear from time to time, but it is very real and true.
If this past year has taught us anything, it is to value the time that we share with others, and to spread kindness wherever we can. The size or the scale of the act that you do does not matter in the long run, it is the thought behind it which really makes a difference!
One very important thing to remember when talking about kindness, is that you never really know how somebody is doing. They could have been having a really bad day, or may have not been feeling themselves lately, your act of kindness can really have an enormous impact on their life. Never underestimate a kind gesture.
So, "In a world where you can be anything, be kind!"
For those of who who are connected with me on Linkedin, you may have seen that I did a post similar to this on Wednesday this week, but I thought the topic was so important that I should cover it up on here as well! If you would like to connect with me on LinkedIn, be sure to check out my page!
What does kindness mean to you? Do you love sharing acts of kindness?
How are you going to spread some kindness today?
Thank you all for reading today's blog! What do you think? How has somebody shown kindness to you recently? Would you like to see more blogs like this up on the page? What sort of topics would you like me to cover? Be sure to let me know, either in the comments below, or through our Facebook page!
Thank you all for reading & I hope you have a great day!
Any money donated here is greatly appreciated & will be directly reinvested back into the page!
James Sweeney