Did you know that 1 in every 100 people has a stutter?
That's over 80 million people across the world who have a stutter, and you know what, I'm one of them 😎
"Hey, I'm James Sweeney and I've had a stutter for as long as I can remember." Why do I say all of this? Well, it's all because this week is National Stuttering Awareness Week 2023 in the United States – which is what we are going to be exploring in today's blog 🙂
Hello and Welcome to Sweeney's Blogs!
When I was growing up, I used to feel like my stutter was my biggest obstacle, restricting me from what I wanted to achieve in life. I believed that if I stuttered every now and again, nobody would ever take me seriously, and worse still, that I wouldn't take myself seriously.
If I'm honest, I think that back then, I was scared that I was only going to be known by my speech and that that was a bad thing, but boy was I wrong. Over the years, I've come to learn that my stutter brings with it so many different positives and negatives, it's a part of who I am, and I wouldn't have it any other way.
My speech fluency may be disrupted from time to time, but over the last few years, I've made enormous progress in that area. As I continue to develop my confidence and my control over speech, it is highly likely that my speech will continue to become more fluent, but even if I continue to stutter every now and again, that is not the end of the world, it's all a journey.
One of the biggest challenges that I see facing people who stutter is a lack of awareness of the disability. Stuttering is something that you never really get taught in life, unless you directly have one, or you know somebody that does – even in those cases, the level of awareness is still remarkably low.
Awareness and education play an enormous role in people's reactions to stutterers, and what's more, it can also help the person who stutters to develop their own tools and techniques to help them manage their speech, that's what I do anyways. I am very open and honest about my speech here on the page, and while that can be a tricky thing to do on some occasions, I strongly feel like it does make a big difference.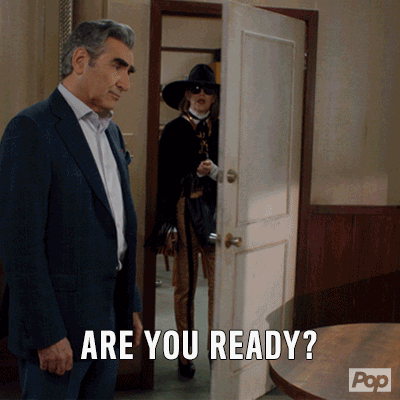 I'm on a journey to help combat this lack of awareness, are you with me?🤔
Happy National Stuttering Awareness Week everyone!
That's all for today's blog, what do you think? Would you like to see more stuttering-based posts on the page? What sort of topics would you like to see me explore going forward?
Be sure to let me know your thoughts and answers to the above questions, either in the comments below or through our Facebook page!
Any money donated here is greatly appreciated and will be directly reinvested back into the page!
James