On Saturday 7th November 2020, it was announced that Joe Biden has won the 2020 US Election and will be the next President of the United States, starting on the 20th January 2021. In today's blog, we are going to be exploring the effect that Joe's Victory will have on the Stuttering Community, and if it will give the awareness that surrounds Stuttering that very much needed boost.
Hello and Welcome to Sweeney's Blogs!
Today's blog is going to be about Joe Biden, and what his victory in the 2020 US Election could mean for the Stuttering Community. Whether you backed and supported Joe Biden or otherwise, the results that were released on Saturday announced that he has won the 2020 US Election and will become the next President of the United States, starting on January 20th 2021, with Kamala Harris as his Vice-President.
Joe Biden does have a Stutter and has been seen as quite an influential person in the Stuttering Community. For many, he presents a message of hope as he has spent his life in politics, he served under Barack Obama as Vice-President and the fact that he is going to be the next President, all whilst having a Stutter, shows that it has not held him back in life, and should not hold you back as well.
A common trend that you find with people who have a Stutter is that they feel as if they have no voice, they feel, or in some cases have been made to feel, that due to the fact that it may take them a little bit longer to say something, compared to somebody who has not got a Stutter, that what they have to say is less valuable or meaningful, when in reality it is simply not the case.
Growing up with quite a bad Stutter myself, I know how hard it can be to stand up and speak about what you feel is right, when the constant worry that ricochets through your mind is how many times you are going to pause, Stammer or break. A Stammer/Stutter can really damage your self-confidence in relation to your speech, but that is where Joe Biden come in and help reinforce that you do have a voice, you have purpose, and you definitely have meaning.
The video above is of a 13 year old boy called Brayden Harrington who suffers with a Stutter. Brayden met Joe Biden in New Hampshire where Mr. Biden helped inspire and support him with his Stutter. Brayden looks up to Joe Biden as a role model, someone who understands the struggles that a Stutter can bring to your life, but also someone that has been successful nonetheless.
Will Joe Biden becoming the nest President have a boost for the Stuttering Community?
In my opinion the answer is a massive yes. Joe Biden has talked a lot about the impact that his speech has had on his life. He has not only learned how to help monitor and manage his Stutter, he has done the same for others, he has put himself in situations where others, with or without a Stutter, would never do and he has showed the world that a Stutter does not stop you from achieving what you see as possible in your life.
What I hope will happen is that people will see him as the President, with a Stutter or not, and will be motivated to find out more about him, and with that more about the difficulties that he has had with his speech. Stuttering is a field, in my opinion, that gets nowhere near the amount of attention as it deserves. It is rarely brought up through both education and in the media and it can make people who stutter feel quite alone.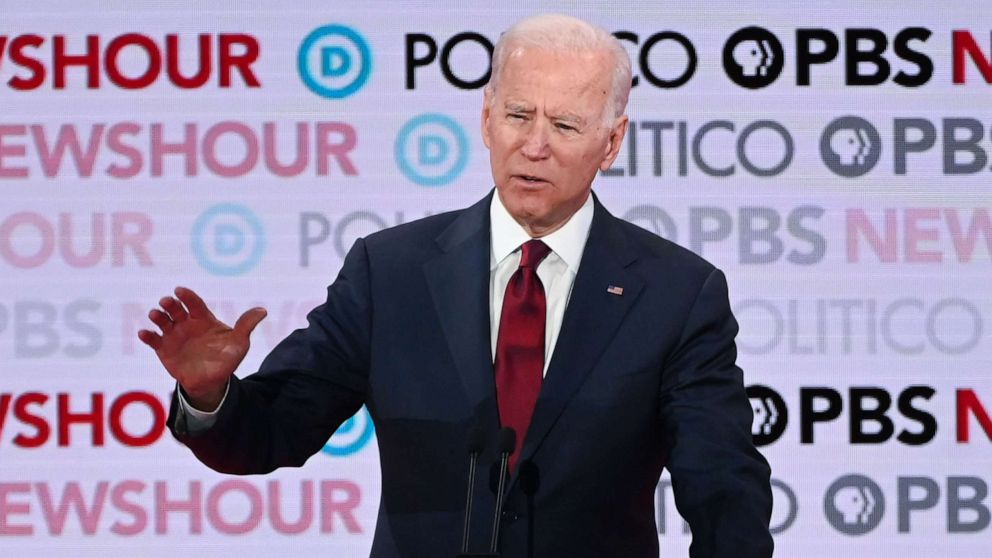 There are a lot of people out there who inspire people who Stutter, from Rowan Atkinson to Gareth Gates, Samuel L Jackson to Marilyn Monroe, each of these have faced, or do still face, a Stutter in their life/lives and have not let that stop them from achieving success. Joe Biden is of course also on that list as a "Stutterpsiration, a term I introduced in my Stuttering in Mainstream Media series, Blog 3, as a person that has a Stutter that inspires other Stutterers.
I for one really cannot wait to see what Joe Biden does as the next President of the United States of America. If his victory speech, which I will add below for anyone who has not seen it, was anything to go by, then the next 4 years are going to be an exciting one for America. If you have not watched his speech yet, I highly encourage doing so. You see in the speech too, that he still does Stutter from time to time, and does not let that stop him one bit.
Supporting Mr Joe Biden as Vice-President for the next 4 years is going to be Kamala Harris. I am thinking of writing a blog on Senator Harris soon, but I would like to do a bit more research into her first, to help ensure that what I say is correct and that it both does her and the blog justice. I have loved watching Kamala Harris in interviews and discussions as the way that she holds and phrases herself is simply incredible.
Vice President Kamala Harris who is going to make history as the first woman, the first black woman, the first woman from South-Asian descent ever to be elected in such a role. Kamala Harris is going to, and has already, made history and judging from some of the talks and interviews she has had, a massive change is coming, a welcome change at that, a change that will revolutionise the world for the better.
If you would like to watch Kamala Harris's victory speech too, you can find it here:
That's all I want to talk about in today's blog, thank you all for reading! What do you think? Were you as happy as I was when you heard the election results? Would you like me to write a blog on Kamala Harris in the future? Are you looking forward to seeing what changes are going to be coming for America? Are there any other topics/blogs that you would like to see up on the page? Let me know your thoughts and answers, either in the comments below or through our Facebook page!
Thank you for reading and I hope you all have a great day!
Any money donated here will be greatly appreciated and will be directly reinvested back into the page
James Sweeney