As the end of May is just around the corner, I think that now would be the perfect time for my monthly Sweeney's Stuttering Update, with this one being for May 2021! I have found that I have been reflecting over my Stutter quite a bit over these last couple of months, and I am starting to discover a lot more about my speech, which I hope to share with you today!
So, let's see what we are going to be covering for this month!
Hello & Welcome to Sweeney's Blogs!
Over the last couple of weeks, I have been talking quite a bit about the easing of the lockdown here in the United Kingdom, and about how curious I am to see what the world will look like, as we finally move back to some form of a 'normal' life. I've been looking at this from a range of different perspectives, and in relation to several different topics, and one that I am particularly interested in is the future of Stuttering.
What I mean by this is that I am very curious to see how Stutterers (people who have a Stutter) adapt to this transition back into a face-to-face world. Personally, I found shifting to adapt to a virtual world incredibly difficult. Throughout my lifetime, I have developed numerous different methods to help me control my speech, but nothing I had learned helped make me ready for this monumental change.
For me, I used to heavily rely on face-to-face conversations & social scenarios as a way for me to build my confidence in my speech. They were how I practised new Stuttering Solutions, how I developed speaking more fluently, how I could evolve how even I saw my own Stutter & so much more.
Transforming all of the above to a new virtual world was very tough, but thankfully, we found a way to make it work.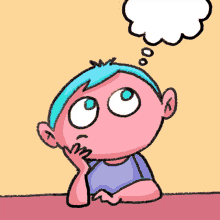 So the question that rises for me now is, what is going to happen as we continue to ease out of lockdown?
Will we adapt similarly to everyone else? Will it take us longer? Could we be quicker perhaps?
I wish I could answer each of those questions for all of you, but unfortunately they are questions that are only going to be answered with time. I cannot say what the future has in store for us all, but I'm keeping optimistic & have faith that we can & we will get through it.
Me & My Stutter
When things first started opening back up again & the possibility of socialising became a reality again, I found that I was finding it fairly difficult to speak without Stuttering quite a bit. I found that I was out of practise with actually speaking to people directly, and decided it was time to rethink my approach.
Last week, I moved back up to Reading, which is where I am studying at University. I made the decision to move back for a number of different reasons, with one of the main ones being to be able to see people my own age again. My current thought-process is to get as much practise in, speaking to different people, so that I get used to it again & can learn how to control my speech a lot better.
I fully understand that the road back to more fluency in my speech is not going to be a necessarily easy one, but I'm okay with that! I'm ready to start learning new things & to continue developing things which are going to develop what my future self looks like.
In the words of Martin Luther King Jr, "Take the first step in faith. You don't have to see the whole staircase, just take the first step." I feel like I am ready to take this first step and I am looking forward to what the future has planned!
Thank you all for reading today's Sweeney Stuttering Update, the next one will be coming at the end of June 2021!
Thank you all for reading today's blog! What do you think? How are you feeling about the lockdown rules easing? What do you think the future of Stuttering is going to look like? What are your predictions for a post-COVID world?
Be sure to let me know your answers to the above questions & any other thoughts + queries that you may have, either in the comments below, or through our Facebook page!
Thank you all for reading & I hope you have a great day!
Any money donated here is greatly appreciated & will be directly reinvested back into the page!
James Sweeney