Good afternoon everyone!!
I hope you are all having a lovely start to the weekend! It's a beautiful day here in Reading today, the sun is shining, it's lovely and warm outside & everyone who I have seen so far seems to have a really big smile on their faces. To help celebrate this glorious day, I thought I would base today's blog off of how things are starting to look up recently!
So without further ado, let's get into it!
Hello & Welcome to Sweeney's Blogs!
Back in March 2020, when we first entered into lockdown here in the UK, I made it a personal mission of mine to check in with as many people as I possibly could. I would drop them a message every week or so, seeing how they were feeling, how work was going & to see if they needed help with anything.
In all honesty, this is something that I have been doing for years, but when we did enter into lockdown, I decided to do it to more & more people, to see if I could help them out in any way. During the first 2-3 months everyone was relatively happy, the sun was out, lockdown was still a new concept and a lot of people were trying to make the most of everything, but then slowly as the months went on, things started to change.
Lockdown stated to change from what seemed like only short-term thing at the start, to what felt like a never-ending loop by September-October time. People began to feel a bit drained & slowly but surely, everyone's mood stated to get a bit lower & more dreary.
During these couple of months, it became a lot harder to check-in with people & it did wear me down quite a bit. I found that the extra-screen time that I had been having over the last 6 or so months was starting to take affect, and I was having trouble concentrating on things.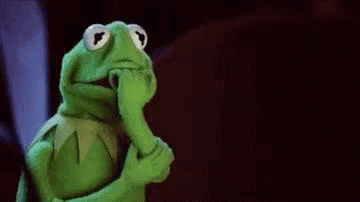 This carried on for a couple of months, as lockdown showed no signs of ending, but since April/May time, I've started seeing a change. For starters, the weather has started to get a lot brighter & warmer, which has had an incredible positive effect on people's moods and has really helped to plant these seeds of hope for the future.
Along with this, we have had the gradual easing of the lockdown restrictions. Granted we are not "lockdown-free" yet, but we are getting closer, and we are actually able to do a lot more of the things that we used to be able to do again. This has allowed these "seeds of hope", as I like to call them, to continue to grow, which helps show that there is a way out, one which we are getting closer to each day.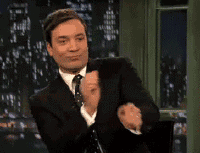 Things are, slowly but surely, starting to look up, and after the year & a half that we have all had, I think it's pretty safe to say that we need them too. The future may be unknown, but hopefully it'll be a bright one, where these seeds of hope can flourish into the flowers of tomorrow!
Here's to a great summer!
Thank you all for reading today's blog, what do you think? How have you been feeling recently? Has the warmer weather made you feel more positive? Are you looking forward to what's to come in the next couple of months?
Be sure to let me know your answers to the above questions, either in the comments below or through our Facebook page!
Thank you all for reading & I hope you have a fantastic weekend!
Any money donated here is greatly appreciated & will be directly reinvested back into the page!
James Sweeney