Good afternoon everyone!
I hope you are all having a lovely start to the week!
The end of August is quickly upon us, and with that comes the time for another Sweeney's Stuttering Update! This month's update is going to focus on the impact that your posture & body language has on a Stutter. So, let's get into it!
Hello & Welcome to Sweeney's Blogs!
I have had a Stutter for as long as I can remember, but despite this, I have found that I continually learn more & more about my speech as I go through life. Over the last couple of months, I have been doing quite a bit of reflecting over my Stutter, looking at my talking from a number of different perspectives & I have found that I have learned so much from this experience. One of the things that I discovered is just how big of an effect my posture has on my speech.
What do I mean when I say that my posture has an impact on my Stutter?
Well, let's take a look!
When you think of somebody who has a good posture, most people would go straight to somebody who is standing straight, with their chin up & shoulders back, right? Well, what if I told you that as well as being good for your posture, this can also be a really good way of potentially helping you to manage your Stutter?
I have been testing out quite a few things over these last few summer months & I have found that my posture can play a surprisingly large role in how many times I may Stutter in any given sentence. I have found that if I sit more upright, with my shoulders back & my head looking forward, then I am much less likely to Stutter, compared to if I was more hunched over looking at the floor, for example.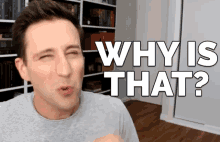 When I first found this out, I didn't really know why it was the case, but as time went on, the answer started to become really obvious. It is because when you are sitting or standing with good posture, you do start to feel a lot more relaxed. With your shoulders back & body straight, you are making it so much easier to breathe & should hopefully feel a lot more chilled out as a result.
I am not saying that this will completely stop you from Stuttering, as it probably will not, but if it reduces the number of times that somebody does Stutter in a given sentence, surely that's a good win?
So, be sure to think about how your posture affects your speech fluency. Potentially try & work on your posture, you never know the difference it could make for you! If you find that it does not really make much of a change for you, that is completely okay too, there are lots of other techniques & methods that we can try to help you along your road to speech fluency!
That's all for this month's Sweeney's Stuttering Update, thank you all for reading! What do you think? Have you ever thought about the impact that your posture has on your speech? What methods/techniques do you use to manage your Stutter (if you have one of course)? What kind of blog would you like to see me write next?
Be sure to let me know your thoughts & answers to the above questions, either in the comments below or through our Facebook page!
Thank you all for reading & I hope you have a fantastic day!
Any money donated here is greatly appreciated, and will be directly reinvested back into the page!
James Sweeney