Good morning everyone,
I hope you're all keeping well 🙂
Before I started studying at the University of Reading, I used to work as a Swimming Teacher and I've got to be honest, I absolutely loved it. We're going to be taking a look at some of my thoughts about teaching in today's blog.
Hello & Welcome to Sweeney's Blogs!
Throughout my time pre and post-university, I try to take every chance that I can to help teach and mentor others wherever I possibly can. Whether that's through direct teaching, mentoring or tutoring, I have always loved to help teach, inspire and educate others, helping to guide them through the mystery that is life.
There's just something that's so fulfilling about teaching, being able to watch your students grow and learn from you – it just doesn't get better than that if I'm honest. As a teacher, you get to be in the perfect position to watch the difference that you can have on your students take its full effect. You can literally change lives through what you do, if you do not think that that is magic right there, then I don't know what is.
One of my personal favourite parts about teaching?🤔
Well, it's got to be breaking down and adjusting my lessons/sessions to fit the needs of the students. You see, everyone learns in their own way, some may prefer a more visual approach, others a more hands-on, and others something different entirely. A large part of teaching comes down to trial and error, but that's part of what keeps the job as rewarding as it is.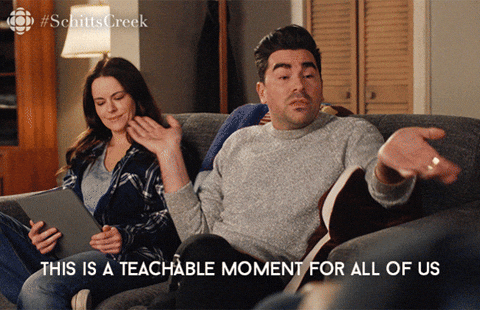 Being able to connect, teach and hopefully inspire the people that you teach is such a rewarding process, I love it! If you've never tried teaching before, and you're interested in giving it a try, I couldn't recommend it more. What you find sometimes is that you learn so much more as you teach than you ever could before.
For me, I found that when it came to revising for my exams or reflecting on work that I have done in the past, the best way for me to do that was through teaching. I always found that to be able to teach something, I had to fully understand it, and when you try to teach things to other people, you get to experience a whole load of different perspectives and insights on topics that help you to become more and more knowledgeable – it's a win-win really.
That's all for today's blog, what do you think? Have you ever tried teaching before? What's the best lesson that you've learnt in your life?
Be sure to let me know your thoughts and answers to the above questions, either in the comments below or through our Facebook page 🙂
Thanks for reading and I hope you have a lovely day!
Any money donated here is greatly appreciated and will be directly reinvested back into the page!
James