Do you know the difference a little break from work can make for you? Have you ever experienced burnout & wondered what to do next?
Well, a couple of weeks back I came to the realisation that over the last couple of months I had been driving myself towards quite a big burst of burnout, the extent of which I didn't truly recognise until I actually took some days off of work on annual leave.
Let's take a look at burnout & how I reduced mine in today's blog!
Hello & Welcome to Sweeney's Blogs!
Over the last couple of weeks, I started to notice that I was not working well as I usually do & that I was losing my concentration in work really quickly. Normally, I am fairly switched on & have no difficulty in thinking of ideas for blogs and social media posts but no matter what I tried, I just kept thinking of nothing, so I decided that I needed to change things up a bit.
So, what did I do?
I decided to take 11 days off on annual leave and I am not going to lie, they were fantastic! After the first couple of days off, I began to notice just how much I needed this rest & how much burnout I had left build-up over the past year. My mind quickly moved from work to relaxing, which made for a lovely change from the norm.
Before I did go on leave, I had planned a lot of different tasks & jobs that I was going to do in my days off, but when those days actually came, I decided to postpone them to the future, as what would the sense be in working, when I was supposed to be relaxing & recharging, to help make myself ready to return to work?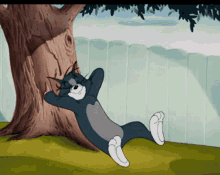 My break gave me the perfect chance to catch-up on some sleep, and to spend some time doing the things that I love! I went on plenty of walks, did some new networking on LinkedIn, I binged some TV shows & I even started reading a new book on Celtic Mythology, which I have been wanting to start for ages!
I came back to work on Tuesday this week & honestly, I felt really refreshed and ready to work again. I started to get ideas springing back into my mind and I could actually concentrate on what I was doing again, which was a massive relief!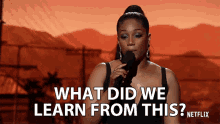 My advice to all of you is, if you feel like you need a bit of a break, or if you are feeling very tired & drained recently, please consider taking some time off & having some you-time! You never really know the difference a small break can make on your life!
Thank you all for reading today's blog, what do you think? Have you ever experienced burnout from work? How do you relax & unwind? How do you realise when you are not working as well as you normally do? How are you doing recently?
Be sure to let me know your answers to the above questions and any other thoughts or queries that you may have, either in the comments below, or through our Facebook page!
Thank you all for reading & I hope you have a great day!
Any money donated here is greatly appreciated & will be directly reinvested back into the page!
James Sweeney