Good afternoon everyone,
I hope that you're all having a lovely start to the week!
I've been a fully trained Swimming Teacher for the last 6 years, but it hasn't always been an easy ride. Today's blog is going to take a look at how I took a dive in the deep end & became a Swimming Teacher! 🙂
Hello & Welcome to Sweeney's Blogs!
Swimming has always been a big part of my life, and back when I was younger, I used to think about becoming a Swimming Teacher. I used to really look up to my swimming teachers & the difference that they made in my life, and thought that it would be amazing if I could do that for new and upcoming swimmers too.
Unfortunately one day, back in school, I went to a careers meeting, where the careers consultant told me that it might not be a smart move to try and teach. I didn't understand where she was coming from at first, but after a few questions, I found that she didn't think that I could be a teacher because I had a stutter – can you believe it??
If I'm honest, I couldn't really believe that this was happening, and I didn't really know how to react to her comments. I could have taken it as a sign to give up & just stop trying, but then the "Stubborn Sweeney" kicked in, and I thought that I would prove her wrong. If anything, her comments just made me want to become a teacher even more, to prove that my stutter doesn't limit me from doing what I want to do.
Of course, it hurt to hear that someone was limiting me due to my speech, but sadly, these things do happen. I've always been a fan of overcoming people's expectations of me anyways, so I went along my way and became a fully trained Swimming Teacher🌻🌴🌻
Flash-forward to today & I've taught well over 1,000-2,000 people how to swim. If I've learnt anything from my years of teaching, it's that my Stutter has been one of my biggest assets. I am more than just my stutter, I won't let it stop me from getting to where I want to go in life, don't you worry.
I'm so proud of being a Swimming Teacher with a Stutter, I can't lie.
Don't let anybody's expectations of you limit your true potential – I believe in you, you've got this 🕺🏼💃🕺🏼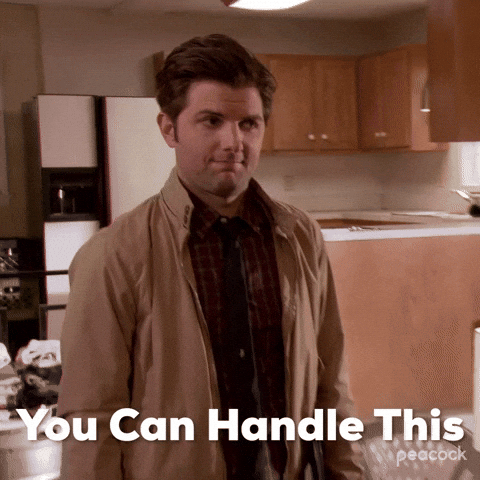 Would love to hear your thoughts ⤵️⤵️
Thank you all for reading & I hope you have a lovely day!😁🙌🙌
Any money donated here is greatly appreciated & will be directly reinvested back into the page!
James Sweeney