Good afternoon everyone,
I hope that you're all keeping well!
The 15th of October 2014 was one of the most terrifying times of my life, and it's a day when everything changed. In today's blog, we are going to be taking a look at what happened & are going to celebrate the 8th year anniversary of my Peutz-Jeghers 'Dance with Death' 🙂
Hello & Welcome to Sweeney's Blogs!
On October the 15th 2014, I was sent home from school early, as I was suffering from a bad stomach, but it turns out that reality was way worse than we could have ever imagined…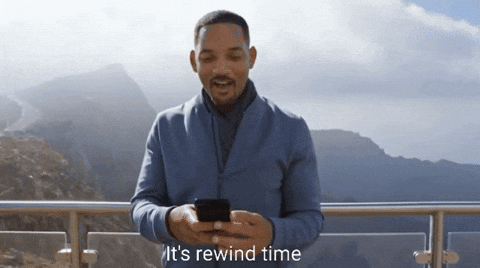 As the pain continued to get worse & worse, my parents rushed me to the hospital, where after a series of tests & hours of pain, the reality hit us – what I thought was just a very bad stomach, actually turned out to be a life-threatening injury that required immediate surgery. On the morning of the 16th of October 2014, I was told that I was suffering from a Small Bowel Intussusception, where a polyp that was growing in my Small Intestine had gotten so big, that it had caused my bowel to twist, telescope in on itself & fill with blood.
This, as I'm sure you can imagine, was absolutely terrifying news, and I was told that I needed to go in to have an operation, called a Small Bowel Resection, where they were going to remove 3 feet of my Small Intestine, to save my life. Coming only 3 hours from death, I luckily pulled through, thanks to the magic of the NHS & the good old Sweeney Stubbornness.
The whole experience will always be so vivid in my mind, it's a day that I'll never forget. When I was put under the anaesthetic before my operation, I didn't know if I was going to wake up again – those last few seconds before I fell asleep could have been the last thing that I ever saw. It really does put everything into perspective.
Thankfully I pulled through & am all better now, but the whole thing reminded me that life is short, it can literally be taken from you in a matter of seconds – the last few years of the COVID-19 pandemic have further highlighted how quickly everything can change, life as we know it could be completely transformed in front of our eyes.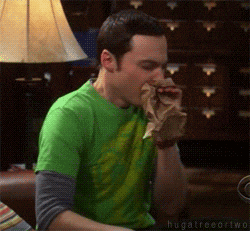 While that may sound like a horrifying viewpoint at first reading, in reality, it doesn't need to be. Life is unpredictable, we know that, but to live our lives in a state of constant fear isn't going to do any of us any good – all it's going to do is cause more fear and panic that we don't need.
What we need to do instead is to use these experiences, these stories, and these journeys as a lesson to remind us to make the most of our lives. Life may well be unpredictable, but that's the thing that makes life so mysterious & exciting, we never know what's going to come around the corner next.
8 years ago, everything changed for me – it's not the thing that solely defines who I am as a person, but boy has it played a big part in my life. It's certainly an experience that I will never forget, and in a way, it has helped shape me into the person that I am today.
If you would like to read the whole of my "Sweeney's Peutz-Jeghers Story – My Dance with Death", please do be sure to check out the blog, it's a very interesting read, even if I say so myself 😉
If you take anything away from this blog, let it be this lesson – sometimes in life, we cannot change the circumstances that we are in, however, what we can change is our reactions to them.
That's all for today's blog, what do you think? Would you like to see more blogs about Peutz-Jeghers Syndrome on the page? Are there any topics that you would like to see me cover?
Would love to hear your thoughts & ideas 🙂
Thanks for reading & I hope you have a lovely weekend!!
Any money donated here is greatly appreciated, and will be directly reinvested back into the page!
James Sweeney