Today's blog is going to be a little bit different to the usual kind of blog that I write. The blog is going to be focused around a story which happened to me around 4-5 weeks ago, which played a really large role in the increase of the amount that I stutter over the last couple of weeks.
I mentioned in last weeks blog that I was going to talk about it this and, even though it is quite a personal story, I still feel like the messages that we can take from it are very important. It may seem like a very sad story when you read through the first few paragraphs, but there's always a lesson and a moment of reflection that we can take from moments like this.
So without further ado, this is Sweeney's Stuttering Story – The Call.
Hello and Welcome to Sweeney's Blogs!
Around 4-5 weeks ago, I was approached by a group of 7-8 boys who were all a similar age to me, who asked me to join them on a call to discuss Male Mental Health. They told me that they had seen a few of my blogs and read through a couple of my stories and thought that I could really add some value to their call. I felt really honoured and privileged to be asked to join, so said yes immediately, thinking it was going to be a really interesting and insightful call.
The call itself was planned to be run around an hour after I finish work, which is at 5 pm Monday-Friday. In the wait up to the call, I didn't feel any form of nerves at all, if anything I felt really confident, proud & happy, still on the high after being asked to join in the first place. As soon as it turned 6 pm on the day, I got sent the invite through to the call and proceeded to join straight away.
I sat in the call for a couple of minutes listening to what they were all discussing, which was conversations tailored around the stigma that exists targeting Male Mental Health and the experiences that they have had which relate to Mental Health in their life, before I decided to speak. Before I started to speak the conversation was very relaxed and friendly, with everybody having their own chance to speak when they wanted to.
When I started to speak, I stuttered 2 or 3 times, which is quite natural for me, and thought nothing of it. I carried on speaking a little bit more, stuttering every so often, when all of the rest of the call went quiet, before they all started laughing. At first I didn't quite twig what they were laughing at, but then I soon recognised that it was at my Stutter and then they started to mock and insult me due to the problems with my speech.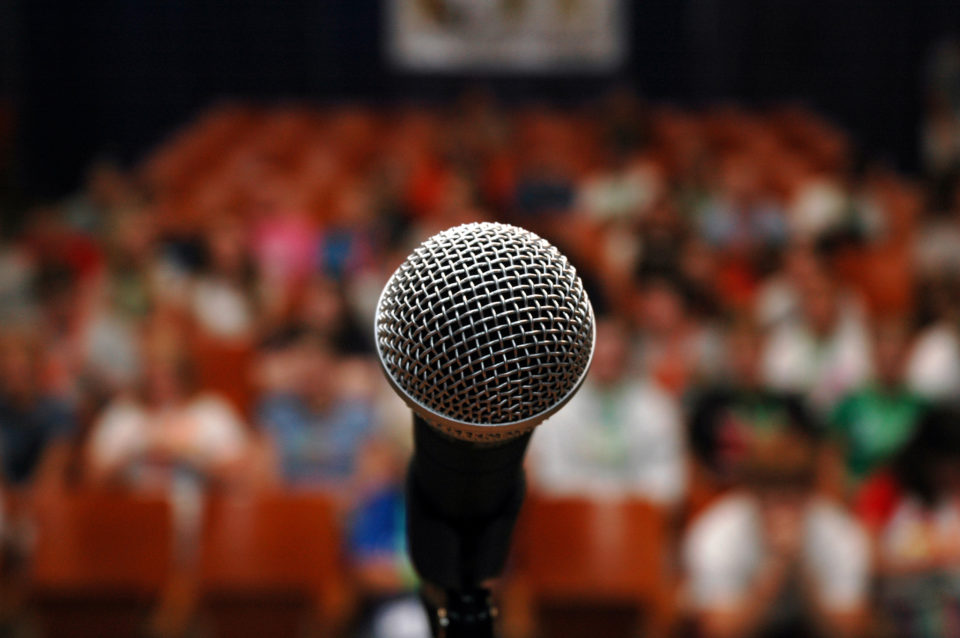 In all honesty, I didn't really know what to do here, was I expected to simply carry on speaking, despite the mockery and subsequent bullying? Was I supposed to leave the call? Stand up for myself and teach them more about Stuttering? These thoughts were going through my mind quite a lot whilst I sat in the call and in the end I decided to stay quiet for a little bit, thinking that it would simply pass over.
After about half an hour, I couldn't really take much more of it so I left the call, believing that that would be that and it was simply a bad call. However, about 1 or 2 hours later, I started to get Instagram voice messages being sent through to me, from these new accounts that had just been made. I obviously had no idea who sent the messages, so I listened to them all, and to my horror it was all of those boys who were simply laughing and mocking my Stutter in the messages.
It's pretty safe to say that I did not take this very well at the time, but instead of simply going berserk, I decided to just block all of the accounts and take some time to process what had happened. I checked through the block list on my Instagram account the following day and found that they had all deleted these new profiles that they had made.
For the next 2-3 weeks after the call and subsequent messages, all I kept thinking was, where did I go wrong? What did I do to trigger that much hatred in the soul of another person? I spent hour upon hour thinking through these questions until it finally dawned on me, I did nothing wrong, I was in the right in this scenario. I had been putting myself through enormous levels of self-reflection thinking about where I messed up, that all it was actually doing was making me worse.
This of course came as a shock to me, but I sat down for a couple of minutes, did some mindfulness, then decided to take a step back and look at how I can manage the current situation that I had found myself in. Little did I know, before doing my mindfulness, that I was not just dealing with the call and messages, but what they had done was also trigger past experiences of bullying, in relation to my speech, which had just made me Stutter more and more.
This realisation hit me hard as I found that I had subconsciously lost all of the self-confidence that I had with my speech, and for anyone who knows about Stuttering, knows that confidence plays a very large part in it, so as a result I was Stuttering more. Now what could have happened here, was two possible scenarios. |I could have started to Stutter more, spend all of my time worrying about my Stutter, which would place me in an anxiety loop, which would not help me in any way.
The other way, which is the way that I took and am still on now, would be to try and accept what had happened, learn how to understand it, then plan out the ways in which I was going to recover from it. One of the first things that I did was reach out to my mate, Joe Gannon, to explain what had happened to him. This process and conversation helped me to start to accept what had happened, as well as plan out how I was going to understand it.
From here I decided to tell a few more people and then made a LinkedIn post about it, which you can find here. I shared this post with my team in work as well, and they were very supportive, which was a massive help.
Fast forward to now and I have started doing more exercises that revolve around practising how I talk, as well as how to recover if I start to Stutter in a conversation. Despite being knocked down by the call, I still went on to record a podcast around 2 weeks after it, which even though I found it difficult at times and I did Stutter every now and again, I recorded the episode and now it is live for the world to see!
I am still getting over what happened, but that's okay, some things take a little time and that is natural. If I tried to speed up the way in which I got past this then the only person that would suffer from it in the long run would be me. I know full well that I am going to get through this and I will be a much stronger person as a result.
If you were to ask me if I would go back in time and change the way that I handle the whole situation, I would say no, I would not change anything. Even though I did not handle it very well at the time, I learnt from where I went wrong. I learnt a lot about myself and how I can manage my problems. I learnt that sometimes people are not very nice, and that that sample does not, in any way shape or form, reflect the wider population.
As long as we can learn a lesson from a situation that we find ourselves in, then in my opinion, I would never change said scenario. Life is all about learning, some lessons are really good, others are not, but that's okay, as long as you learn how to understand and accept what has happened, as well as how you are going to recover from it, then you will come out looking a lot better than when you went in.
Even though I got knocked down a bit from the call, as well as everything else that happened after it, nothing keeps me down for long. I am getting past what happened, and am overcoming the experience. If you ever find yourself in a similar position, reach out and talk to someone, it can be a massive help to you. Talking certainly was a massive support for me.
That's all I want to talk about in today's blog, thank you all for reading! What do you think of the story? Have you ever faced any problems with your speech? If you have, how did you get past them/manage them? How do you overcome the problems that you face in life? Have you got any experiences that you would like to share? Let me know your answers to the above questions and any other thoughts and queries you may have in the comments below, or through our Facebook page.
Thank you all for reading, and I hope you have a great day and an amazing weekend!
Any money donated here will be greatly appreciated and will be directly reinvested back into the page!
James Sweeney