2020 was a massive year for me, and yet, despite all of the highs and lows experienced in those 12 months, one of my key takeaways from the year would be the lessons that I learned throughout my 2020 Stuttering Journey. My Stutter has played a very large role in all of my life, I wouldn't ever say that wasn't the case, but 2020 seemed to be a year in which everything that happened, seemed to link back to that topic, my Speech and my Self-Confidence.
This is what we'll be looking at in today's blog!
Hello and Welcome to Sweeney's Blogs!
Today's blog is going to be a very personal one, focused around 2020 and the journey that I went through regarding my speech. When it comes to talking about Stutters, the way in which you live your life does affect the way that you speak. There are a lot of factors that come into play when we talk about Stuttering, such as: what style of work you do, what kind of social life you have, your relationship with others, and of course your relationship with yourself, to name but a few.
I haven't any qualifications in the area of Stuttering, but having lived my life as a person who has one, I've learnt a lot of lessons along the way. The way in which you hold yourself, you phrase sentences and how you balance your time, all have a very large and direct way to the control that you have over your Stutter, and consequently, your speech. I'll do more in-depth blogs on Stuttering in the future, but let's take a look at my Stuttering Journey over the last 12 months.
January – March 2020
For the first three months of the year, my Stutter was going relatively well, and I was not encountering that many difficulties. There were a couple of incidents which occurred, however, and the vast majority of these were to do with my search for a placement role for my third year of university. While I am going to be talking over what happened (I may do a more detailed version at a later date), one thing that I am not going to do is to directly name the companies in question, as that serves little purpose at the end of the day.
Throughout the latter half of 2019, and the start of 2020, I had applied to over 130 companies, to try and secure a placement role. I had applied to a vast number of different departments, such as finance, HR, recruitment, communications, marketing and more. One constant that resurfaced time and time again as the applications process continued was that my Stutter was, for some reason, causing me to be declined.
I got refused from several positions, for reasons such as "we feel as though problems with your communication, surrounding your speech, may put of certain clients" or "although you excelled at all of the tasks, we feel as though there is something which would limit you in a position such as this", and their reasoning was always the same. Quite a lot of these companies wouldn't even say the word "Stutter", acting as if it was some unspeakable term.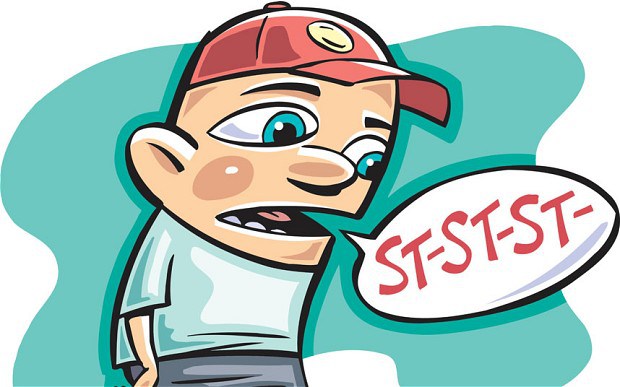 This did impact my confidence in my speech a little, but more so due to the anger and disappointment that I felt for being turned down for reasons that were out of my control. While these did play a short-term impact, I was able to get past them, with time and a lot of practise.
April 2020 – June 2020
In the middle of March 2020 we were out into the first national lockdown in the United Kingdom, to try and combat the spreading COVID-19 virus. At the start of the lockdown, my speech was not affected that much, as I could still go out for a lot of walks, and in those walks, I had a chance to speak to a large number of people, which helped me with the control over my speech.
As time went on, the lockdowns would have a very large impact on my speech, but we'll discuss that later on. It was in these three months that I was successful in getting a placement role, where I would be working as a Communications Co-Ordinator for the University of Reading, from June 2020 to June 2021, starting on Monday the 29th of June.
July – September 2020
July 2020 was where I had the truly unfortunate experience of joining a call, that was supposed to be focused around Male Mental Health, which simply turned into a bullying call, where the rest of the call used the opportunity to try and insult and mock me for my speech. I'm not going to go into too much detail about the call, as there is already a blog up on it, but for the record, it was a horrible experience, but I got through it, which is the most important thing.
To find out more about this experience, please check out Sweeney's Stuttering Story – The Call.
It was during these three months, that I also found out the scale of the impact that the lockdowns were having on my speech. The increased stress, concern and of course, the reduction in face-to-face conversations did do a large portion of damage to my speech and self-confidence in my Stutter. This of course greatly weakened my Speech Fluency, but is something that I have been working on very hard, and have found a lot of positive results in the last few weeks.
I was also on a podcast with a good connection of mine called Presence, called the "It Starts with Action Podcast". To find out more about this, please check out the following blog: My Stuttering Episode on the "It Starts with Action Podcast".
October – December 2020
The last 3 months of a truly bizarre year, at long last! In October, I moved back to Halls of Residence in the University of Reading, to live while I was doing my placement. Little did I know that I would only be living there for around 2 months or so, before returning back home to Swansea, due to the lockdowns. When I initially moved back to Reading, my speech was, in all honesty, very poor, but this was the starting point for me in getting my confidence back.
At the start of November, I was asked to be the first guest star on a brand-new podcast, run by a good connection of mine, Benjamin Seal, called the "26 Minute with Podcast". Although my speech was really bad at that point, I still seized the opportunity, went on, and tried my best.
Looking back on it, I wish that my speech fluency was a lot better, but it is something that I am very keen on doing again at some point in the future. To find out more about this podcast episode, please check out the following blog: I Guest-Starred in a New Podcast.
It was also during these final months, of what was a very odd year, that I started working on a brand-new Stuttering Solution that I have made for myself. I will not go into too much detail about that new technique yet, as I would lie to do a separate blog on it in the future!
Thank you all for reading today's blog! As you can see from this blog, 2020 was quite a journey for both me and my Stutter to go through, but I feel like I am heading into 2021 with a very positive attitude, full of hope that I can again master my Stutter and have firm control over my speech. It is not an if, more a when, I will manage my Stutter again, one way or another!
What do you think of today's blog? What factors do you know that influence a Stutter? How was your 2020? Did you learn any lessons last year that you can take with you through life? Let me know your thoughts and answers to the above questions and to today's blog, either in the comments below or through our Facebook page.
Thank you all for reading and I hope you have a great day!
Any money donated here will be greatly appreciated and will be directly reinvested back into the page!
James Sweeney